Seville's Feria de Abril (April Fair) is here, which is the first of all the Ferias in Andalusia. To celebrate this first Feria Estrella Galicia presents a new special edition of our beer as a way to strengthen the relationship with our Andalusian consumers by commemorating their important traditions.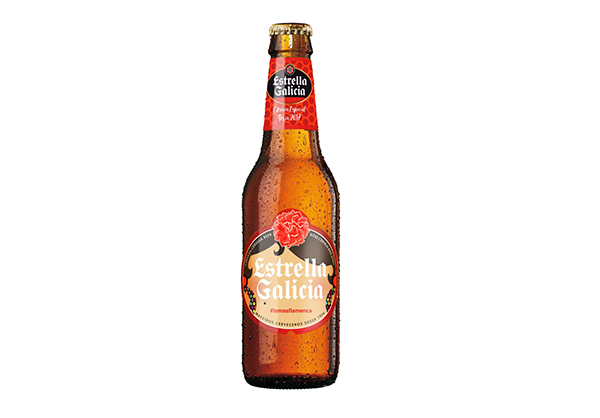 This new design is presented with the claim la más flamenca, featuring the traditional carnation, curls in the hair, and the beauty spot on the label. This edition will be available from April, while stocks last, in bars and restaurants throughout Andalusia.
This special edition Ferias 2017 aims to get close to the tastes and traditions of Andalusians so as to accompany them during one of their most important celebrations. Over 250,000 litres will be bottled with the expectation that this edition will be a resounding success.
This personalisation is part of a wide range of packaging designs created by our beer brand that make reference to deeply rooted and popular traditions, events and festivities in Spain.