Estrella Galicia pays homage to all mothers with an original bottle that can be personalized to toast with at family gatherings on Mother's Day in Spain on 6 May. 25,000 bottles will be available from the middle of April while stocks last.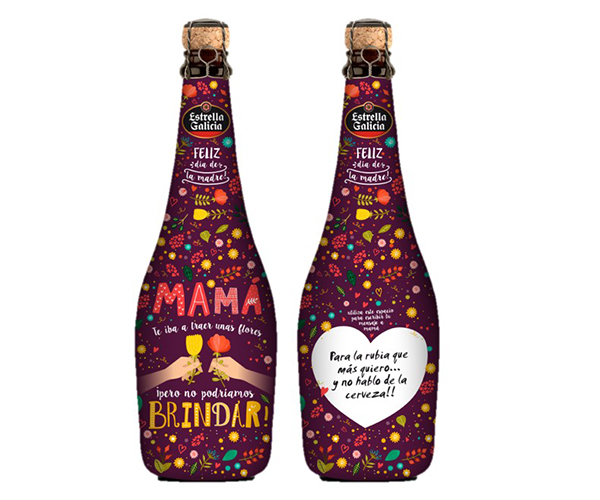 Estrella Galicia has launched a special edition to celebrate Mother's Day in the best way possible: with the whole family. Our brand pays homage to all mothers with an original and colourful design for the occasion that this year can be personalized with a message on the back of the bottle.
With this bottle, we hope to offer the possibility of giving a different gift to a very special person as "there are many possible gifts, but only one that can be toasted with".
In the middle of April, 25,000 bottles of this special edition will be on sale while stocks last.
This launch is one of a wide range of special editions by Estrella Galicia with motifs that reflect deeply rooted social and popular traditions, events and festivities in Spain.