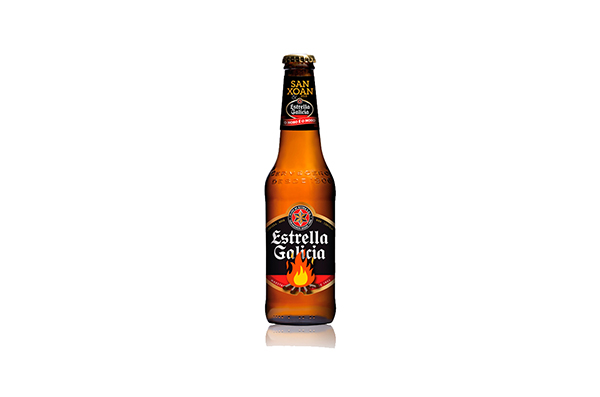 Our beer Estrella Galicia joins the celebration of one of the most popular festivities in Galicia by launching a special edition of its most emblematic beer for San Juan.
This week a total of 3.5million 33cl bottles in honour of the festivity of San Juan will be available to consumers on-trade throughout Galicia.
The design of the bottle evokes the magical relationship between fire and San Juan, and the bonfires are reflected on the labels of Estrella Galicia.
This launch falls within the campaign developed in recent years to support some of the most popular festivities in Galicia, with the logo "O noso é o noso" ("What's ours is ours") Estrella Galicia tries to give visibility and backing to events relevant to Galicia.