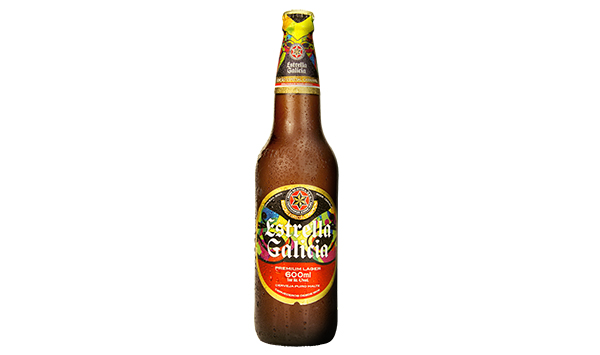 It's Carnival in Brazil in February, and it's the most important popular festivity in the country. Our brand, Estrella Galicia, will take part in this deeply-rooted festivity by launching a limited edition which takes its inspiration from this national event.
With its centre in Rio de Janeiro, Carnival spreads throughout the country with the annual parades by samba schools, who work all year round to prepare for them.
The new limited edition design has a mask and very lively colours both on the front and on the neck label, as reference to the Brazilian Carnival culture, but keeping the brand's personality. This new design will be present on the Estrella Galicia bottles (600cl format), on-trade and off-trade from January. There will be 200,000 units distributed.