Our brand Estrella Galicia pays homage for the ninth consecutive year to the Fallas with a special label starring La Nit del Foc.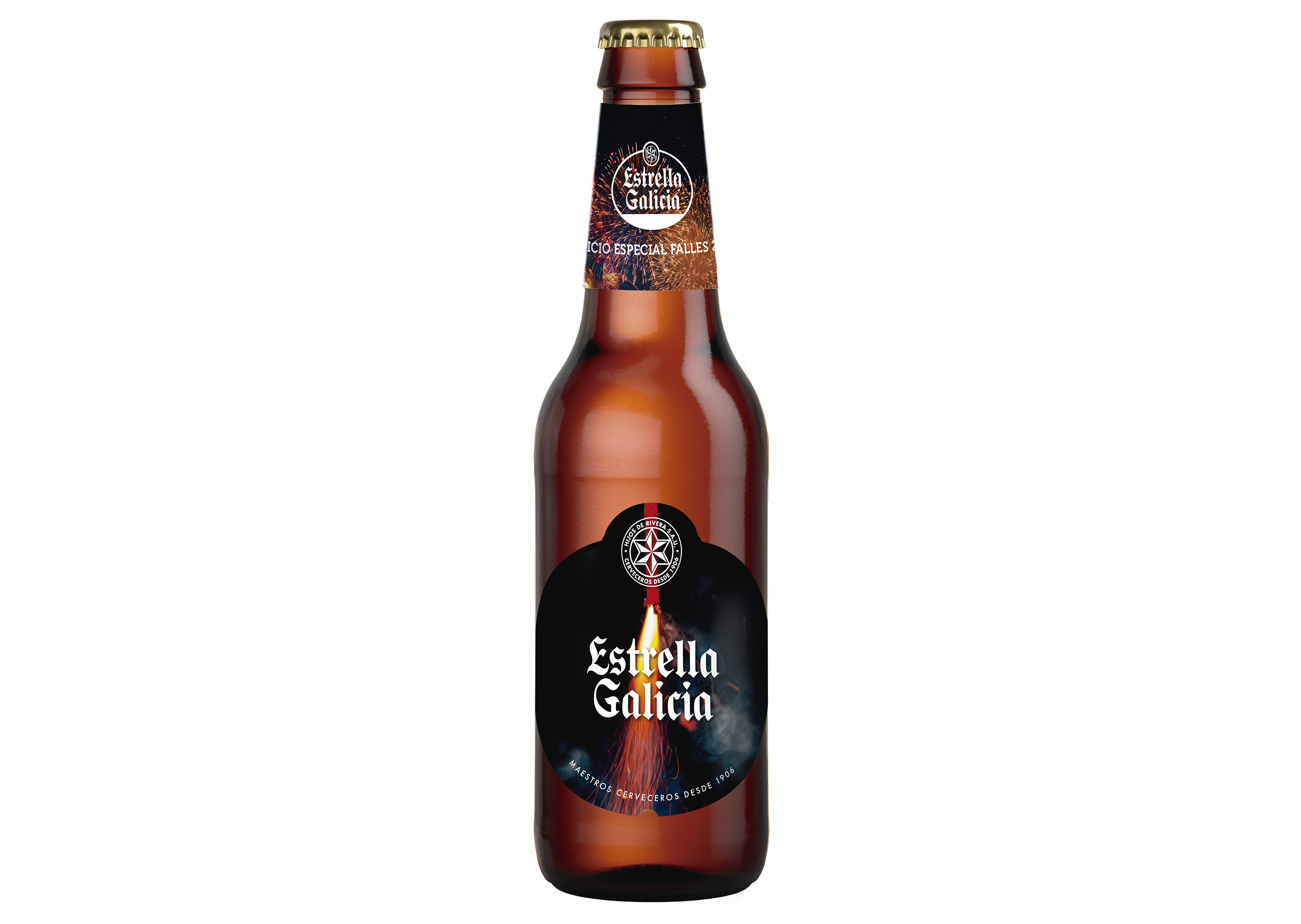 Estrella Galicia launches for the ninth consecutive year its special Fallas edition, a tribute each year to this festival of International Tourist Interest and that represents an emblematic event in the festive calendar of our country.
On this occasion Estrella Galiciahas given allthe prominence on its labels to fire, especially to LaNit del Foc, an essential date of the festival. About one million bottles of 20 and 33 cl. will be distributed from this week on trade in the Levante area. This edition will be available while stocks last.
Estrella Galicia regularly pays homage through its bottles to some of the main festivals and traditions of our country. In recent years, in addition to the edition of Fallas, we have been able to see the launch of editions of Estrella Galicia linked to the Ferias de Andalucía, summer in the Balearic Islands or the Pilar de Zaragoza, among others.