Estrella Galicia will be present in some opening scenes of the first Spanish series produced for Amazon Prime Video: a crazy comedy called Pequeñas coincidencias.
Very soon we will be able to see our brand Estrella Galiciain a selection of scenes of Pequeñas coincidencias (Little Coincidences), the new fiction project by Atresmedia Studios, Onza Entertaiment and MedioLimón.
This series, created and directed by Javier Veiga and starring himself and Marta Hazas, will premiere, and be shown exclusively from 7 December, on Amazon Prime Video, reaching open TV later via Atresmedia.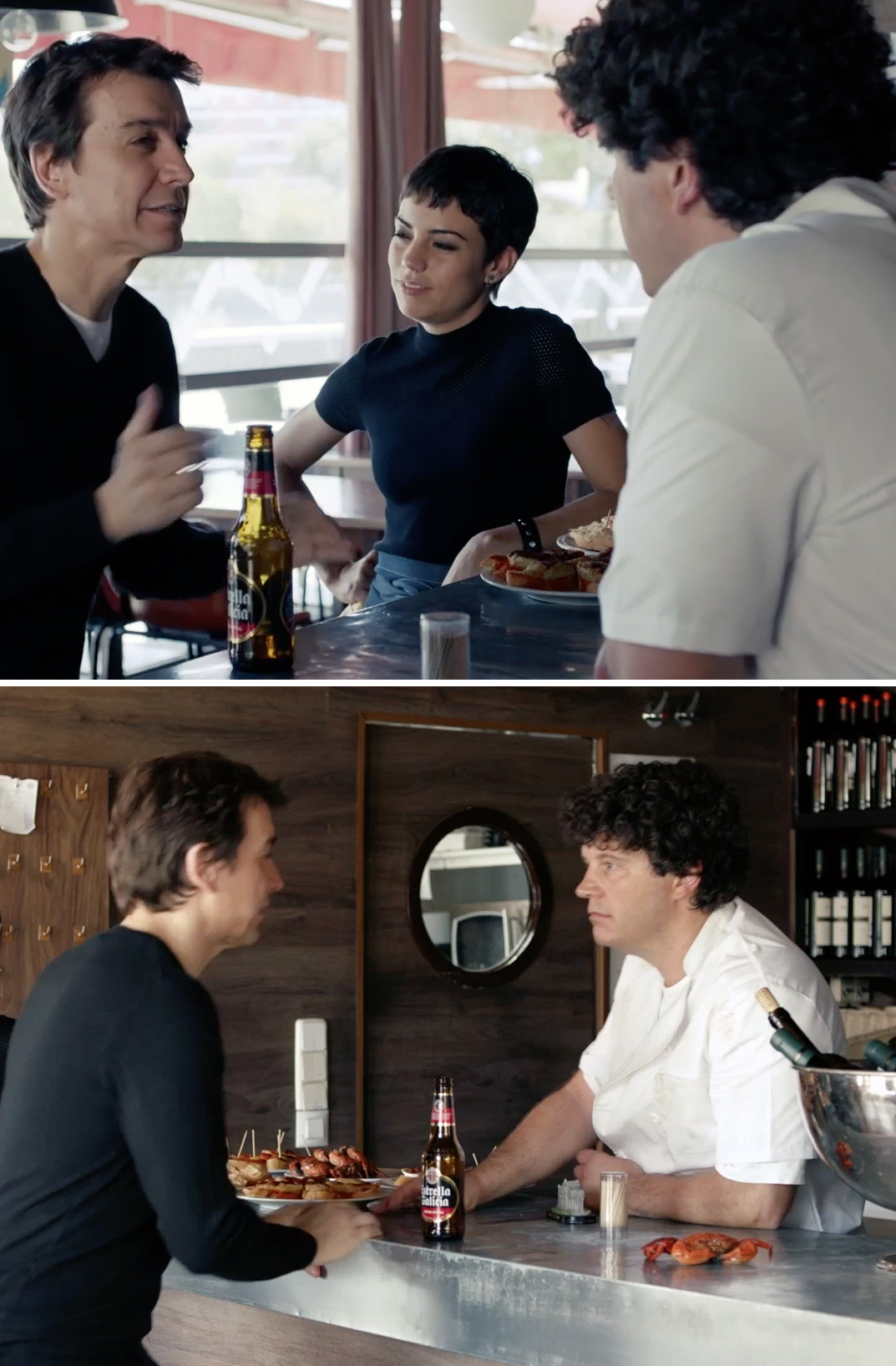 Pequeñas coincidenciases is an atypical and crazy romantic comedy series, with 50-minute episodes. The protagonist is a 37 year old woman who has had a boyfriend for five years, and a shop since yesterday.  The boyfriend thing is transitory, as she has always had the healthy habit of getting a new boyfriend every five years, just like you throw on a light jacket when the weather gets a bit chilly.
The series' other protagonist is a successful, 40 year old food critic, who enjoys the hedonistic lifestyle of a bachelor… Until he has his divorced brother come to stay who will make his life slightly less comfortable than it was.
So, what do they have in common? Nothing. Because Pequeñas coincidencias is the story of a couple that still hasn't met, who are attempting to find each other; desperately trying to find that other person who will bring them love in the midst of a crazy universe full of characters that surround them. The main actors, besides the protagonists, Javier Veiga and Marta Hazas, are: Juan Ibáñez, Mariano Peña, Alicia Rubio, Unax Ugalde, Xosé Touriñan, Tomás Pozzi and Alosian Vivancos along with Lucía Balas, Álvaro Balas, José Troncoso, Marta Castellote and Juan López-Tagle.
The series also has the special collaboration of such well known actors as Loles León, Alfonso Bassave, Marta Torné, Kira Miró, Fele Martínez, Ana Risueño, Ricard Sales, Enrique Villén, Celia de Molina, Eduardo Antuña, Iñáki Miramón…