For the sixth consecutive year, we present a special edition paying homage to the ferias in Andalusia: 576,000 bottles with a very flamenco design that will reach the market this week.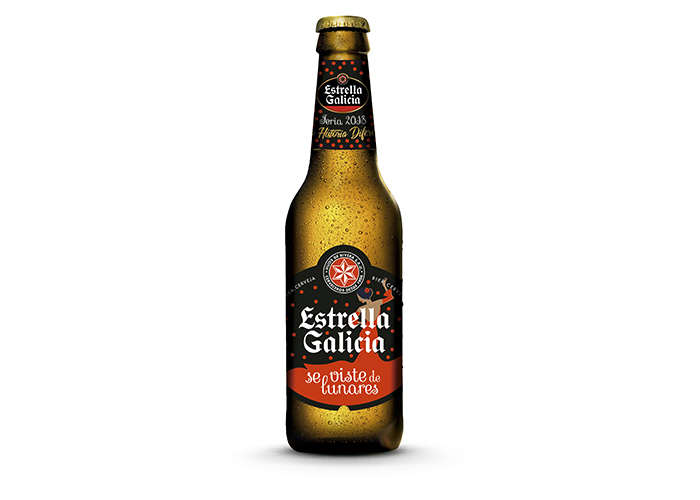 Estrella Galicia flamenco style, a special edition of bottles with which to toast the ferias in Andalusia
Once again, Estrella Galicia joins the celebration of the traditional Andalusian ferias, and presents a special edition of bottles with a flamenco dress design.
This week, a total of 576,000 bottles in 33 cl format of this limited edition will be made available on-trade in Andalusia, and will be available during April while stocks last.
For the sixth consecutive year, the brand pays homage to its Andalusian consumers by dressing its bottles with typical motifs related to these important regional festivities: the Andalusian ferias. On this occasion, polka dots are the protagonists of a very flamenco label design that also includes the brand's slogan, "Una historia diferente" ("A different story").
Mónica Vizcaíno, head of Marketing at Hijos de Rivera, points out that "these special editions are always very successful with Andalusian consumers, so we feel we must reward them, and every year we try to surprise them with a new design that pays homage to such important events as the "ferias".
The personalization of bottles for the ferias in Andalusia is part of a wide range of designs by Estrella Galicia with motifs that reflect deeply rooted social and popular traditions, events and festivities in Spain.