Galician beer and fashion join forces to present their first joint collaboration: elPulpo x Estrella Galicia. A collection called "From North to the World" in which both value their origins, their Atlantic essence.
The capsule, comprising 11 limited edition garments and accessories, is made with recycled and organic materials and can be purchased at the physical and online points of sale of both Galician companies.
This morning the actor and comedian Xosé A. Touriñán was in charge of presenting from MEGA, our beer museum, the first collaboration between elPulpo and Estrella Galicia: a capsule collection designed and made sustainably using organic materials and fibres.
With this alliance, Estrella Galicia and elPulpo highlight the value their origins and the importance of proximity production and respect for our environment, axes on which this first collection, "From North to the World", was born.
This limited edition "slow" capsule is made up of a total of 11 timeless and genderless garments and accessories, where every detail has been taken care of, paying special attention to design and quality.
"From North to the World" is inspired by the roots of Estrella Galicia and elPulpo: the north, and its Atlantic essence, which are represented in hoodies, t-shirts, outerwear and accessories, such as caps and backpacks.
A color palette has been used in neutral tones, as a nod to sustainability and respect for the environment, which contrast hand-made details with the original colors of Estrella Galicia: red and black.
In this Limited Edition SS22 capsule collection, the history of Estrella Galicia takes on special protagonism, linked from its origins to beer culture and music, which have been represented through the customization of the iconic Pulpo (octopus), which has evolved giving rise to elPulpo x Estrella Galicia, or Pulpo Cervecero, which reflects the urban, casual, and avant-garde spirit of the collection.
Manel P. Piñón, Director of Trade Marketing of Hijos de Rivera, pointed out in the presentation that "collaborating with a fashion brand that shares so many values with us, in addition to our Atlantic origin, has been a whole process of learning and sharing that has resulted in a great collection of which we are very proud. We hope that our fans will like it as much as we do and that soon we will be able to see these garments on the streets."
For José A. Chacón, founder of elPulpo, "this capsule is the result of two brands that share origins, philosophy and values. Galicia, our roots and the commitment to sustainability are reflected in a slow, functional collection with original designs designed for an audience that seeks to dress in special garments and with personality. For elPulpo this alliance with Estrella Galicia is the beginning of a future path where beer and fashion will give way to interesting common projects".
"From North to the World" is already on sale from today June 8 in the online store of Estrella Galicia, La Cervecería de la Resistencia, in MEGA, in the physical stores of elPulpo in A Coruña and Madrid, and on its website.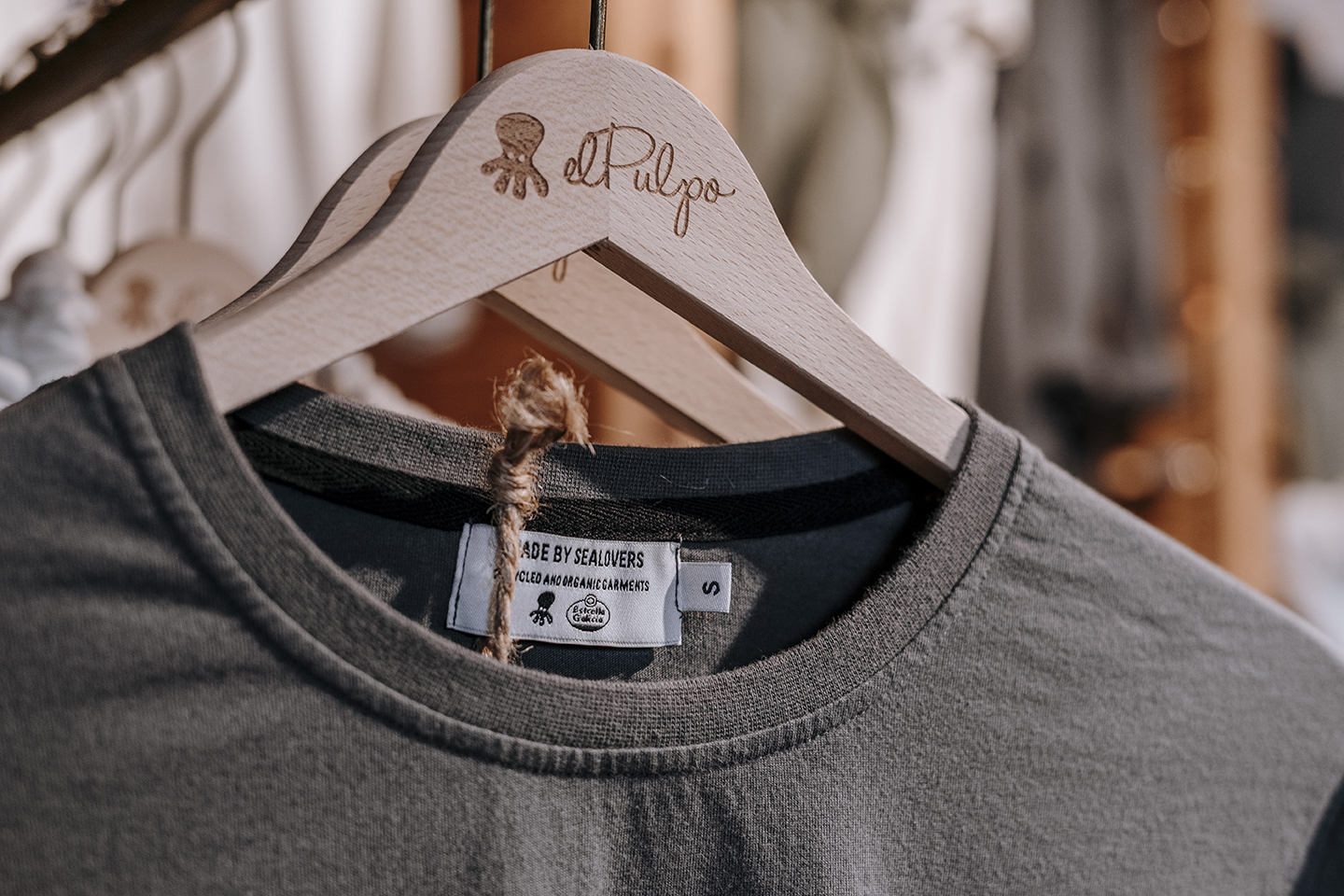 About elPulpo
2005 was the year in which the elPulpo project was conceived, a fashion brand with an Atlantic spirit in which sustainability, the ocean, respect for the environment and the freshness of the Galician rias became our hallmarks.
elPulpo is a 100% Galician company, supported and directed by the team of José A. and Jorge Chacón, whose professional career is backed by more than 35 years in the textile sector, and where the commitment to Galicia as a point of origin is the raison d'être and strategic axis.