In March, through our range of Estrella Galicia 0,0, we are launching a promotional action on-trade in Spain that will bring a total of 200 electric bicycles to our streets alongside the innovative Galician startup Velca.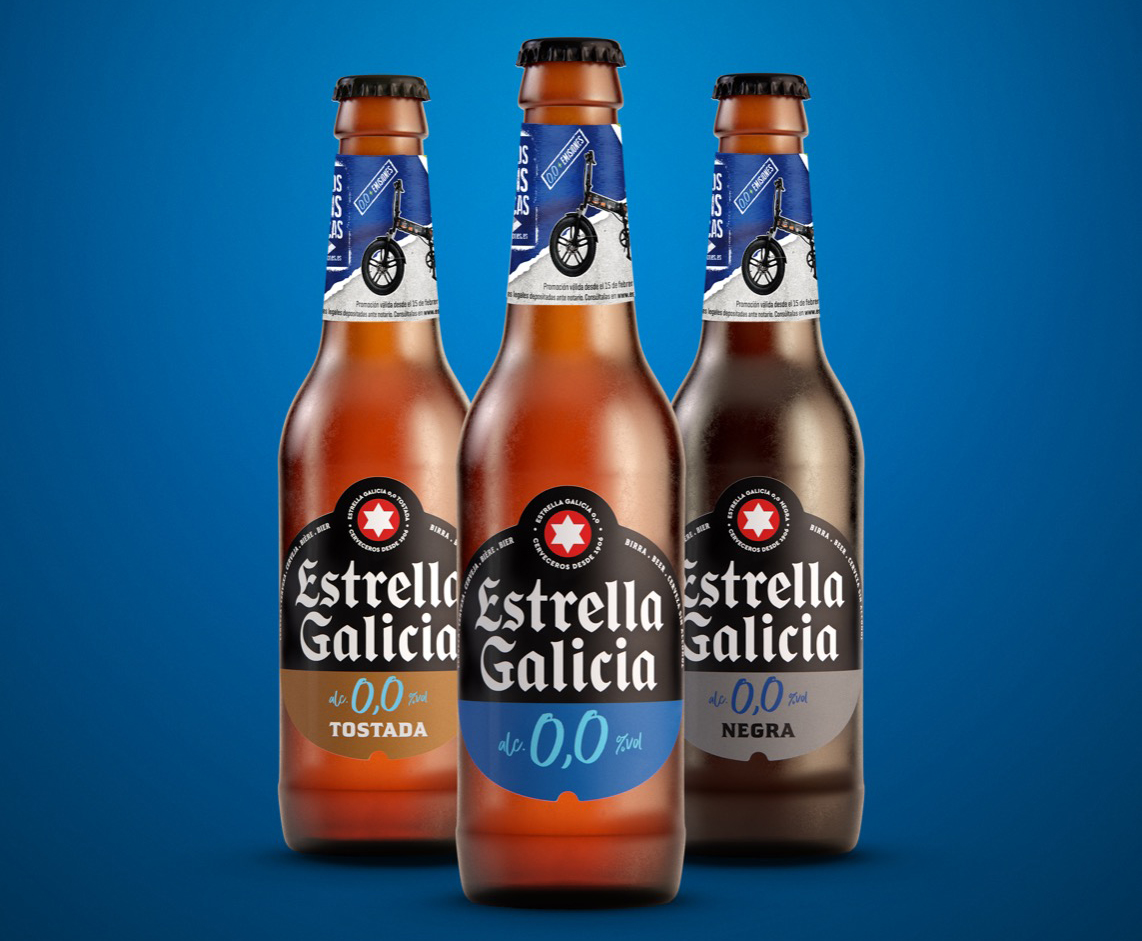 It is an ambitious project in favour of sustainable mobility, continuing with the route started in March 2021 with the launch of a promotional action for on and off-trade through this same 0,0 range, consisting of a raffle in which 150 electric scooters were given away.
The action starts this March on-trade in Spain, with our formats Estrella Galicia 0,0, Estrella Galicia 0,0 Tostada, and Estrella Galicia 0,0 Negra customized especially for the occasion through special neck labels featuring the event and where the pin codes are located, redeemable on the website 00emisiones.estrellagalicia00.es  to participate in this promotion. This action will be completed with a special Welcome Pack for bar professionals, linked to this promotion.