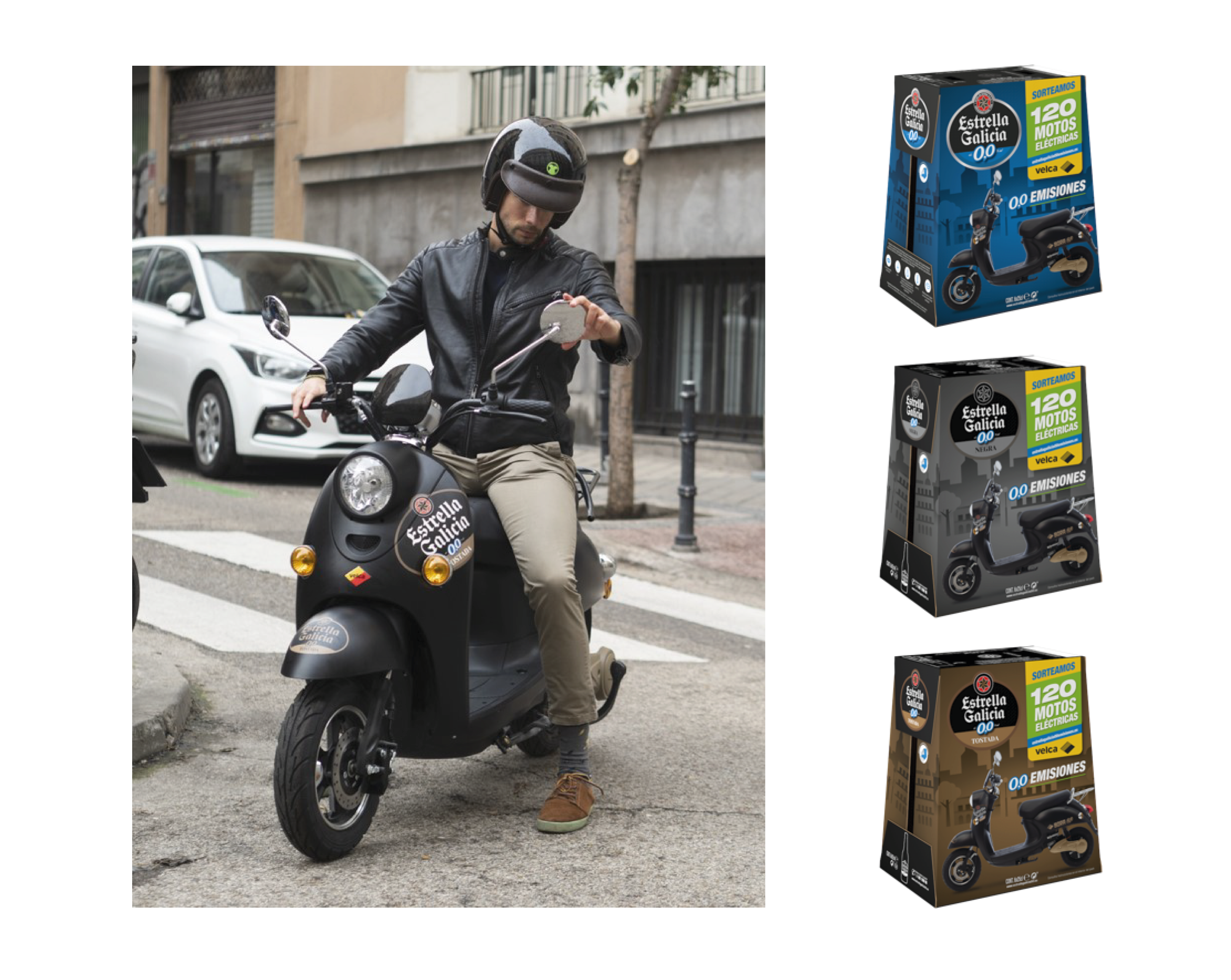 We launch a promotional action on and off trade through our range of Estrella Galicia 0,0 that will take a total of 150 electric scooters to our streets. It is an ambitious project for sustainable mobility that has been launched by the innovative startup of Galician origin Velca.
The action starts this March off trade, in all the shops in Spain, with our formats of Estrella Galicia 0,0, Estrella Galicia 0,0 Tostada and Estrella Galicia 0,0 Negra customised especially for the occasion to communicate this promotion. Through this action, consumers of any of the beers in our non-alcoholic range will be in with a chance of getting one of the first 100 exclusive, limited edition 0 emissions and 0 noise Estrella Galicia 0,0 scooter.

With this promotional action we will look to provide visibility to our Estrella Galicia 0,0 beers, along with the rest of the beers in our portfolio, and to do so we will have a prominent presence in preferential spaces in the different food stores in Spain by launching special formats of communication, such as macro exhibitions with the Scooter or customisation of access points to the shelves, as well as both physical and digital brochures. This is in addition to an activation plan on the brand's social networks and the stores themselves, with the aim of providing the campaign with the maximum scope and impact.
About Velca Velca is a brand of 100% electric motorcycles with removable batteries that can be charged at any domestic socket. This startup, founded by the entrepreneur Emilio Froján in the middle of the pandemic, is already considered one of the most important Spanish new mobility companies