The latest edition of the Brasil Abraza España ("Brazil embraces Spain") concert season held on 24 January in the capital, São Paulo, featured Diego El Cigala and the special participation of Toquinho.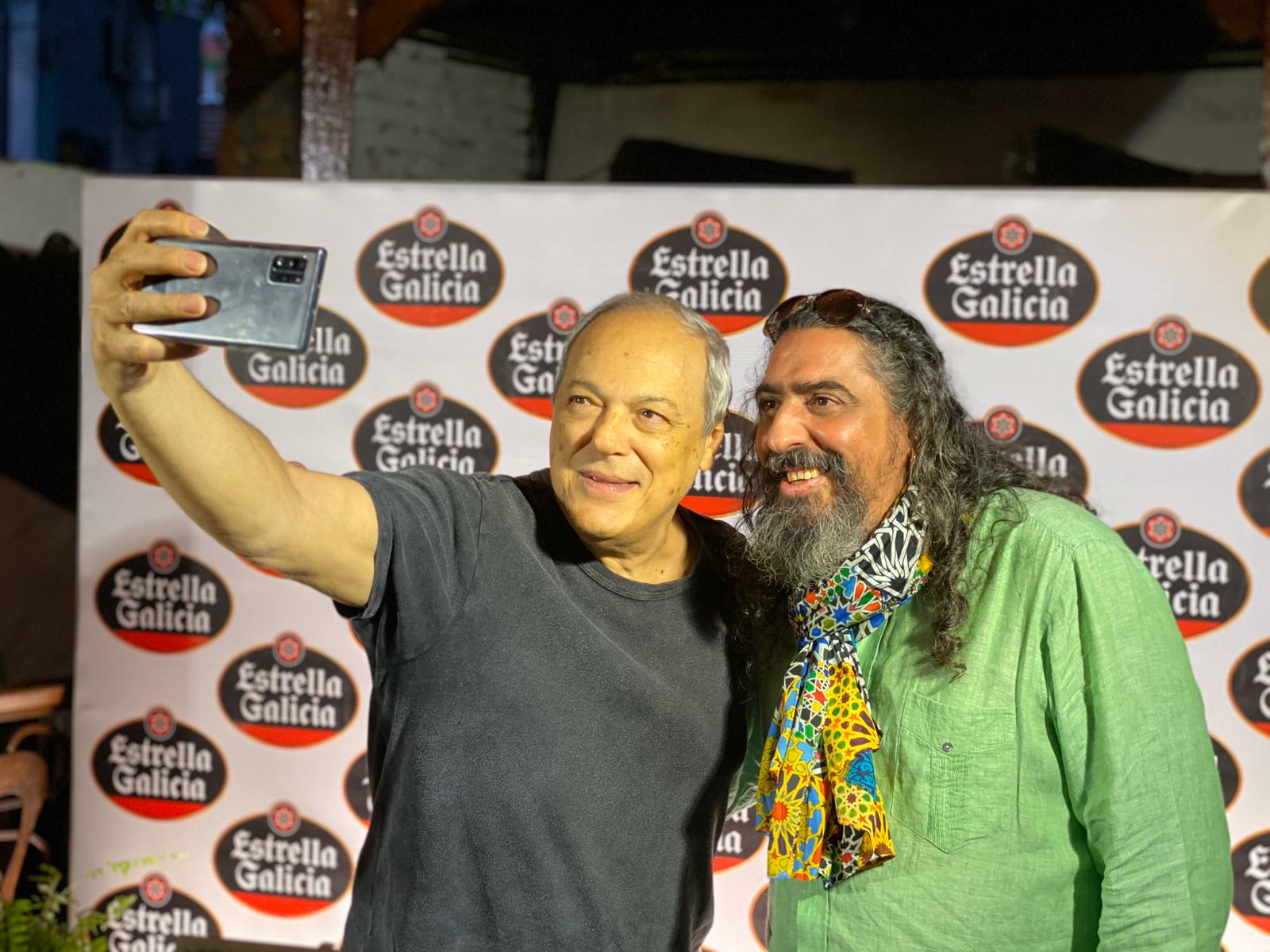 SON Estrella Galicia "Brasil abraza a España" ("Brazil embraces Spain") aims to bring together Brazilian and Spanish performers in a rich exchange of two cultures. The latest edition held on 24 January at Estrella Galicia Estação Rio Verde in São Paulo, featured the performance of the Spanish singer Diego El Cigala, with the special participation of the singer Toquihno, together performing a version of the iconic Aquarelaby the Brazilian composer, creating a fusion of culture, rhythm, and passion for music which characterizes this music project.
This project fosters the bringing together of Brazilian and Spanish singers like Liniker and the band "Modelo de Respuesta Polar", Marcelo Jeneci and Antonio Lizana, who have participated in this concert season, as well as Toquinho, Javier Colina and Silvia Pérez Cruz. "It will be a rich meeting of cultures and generations that crosses borders", says Juan Paz, General Manager of Estrella Galicia Brasil. "The talent and strength of Toquinho, one of the greatest icons of Brazilian music meets the richness of the fusion of the flamenco and other world rhythms of Diego El Cigala. A real embrace between Brazil and Spain," he adds.
Diego El Cigala's career spans 25 years with 11 edited albums to his name, including «Lágrimas Negras», internationally awarded and recognised, with the Cuban Bebo Valdés. His career is based on flamenco roots, with the influence of different styles that have enriched his artistic offering allowing him to become an innovator by crossing world borders with the mix of different genres.
Toquinho continues to be one of the greatest artistic references in Brazil. Musician, composer and artist, he knows how to combine technique and sensibility, bringing popular and learnt together in his watercolour of sounds and harmony. In 2019, he celebrated 50 years in the music industry, with 84 records, over 450 compositions, and nearly 8,500 shows in Brazil and abroad.