Co-Cooking held its first workshop outside Galicia, a hand-made Galician bread workshop, this morning in Gijon with the participation of 25 students from Asturias.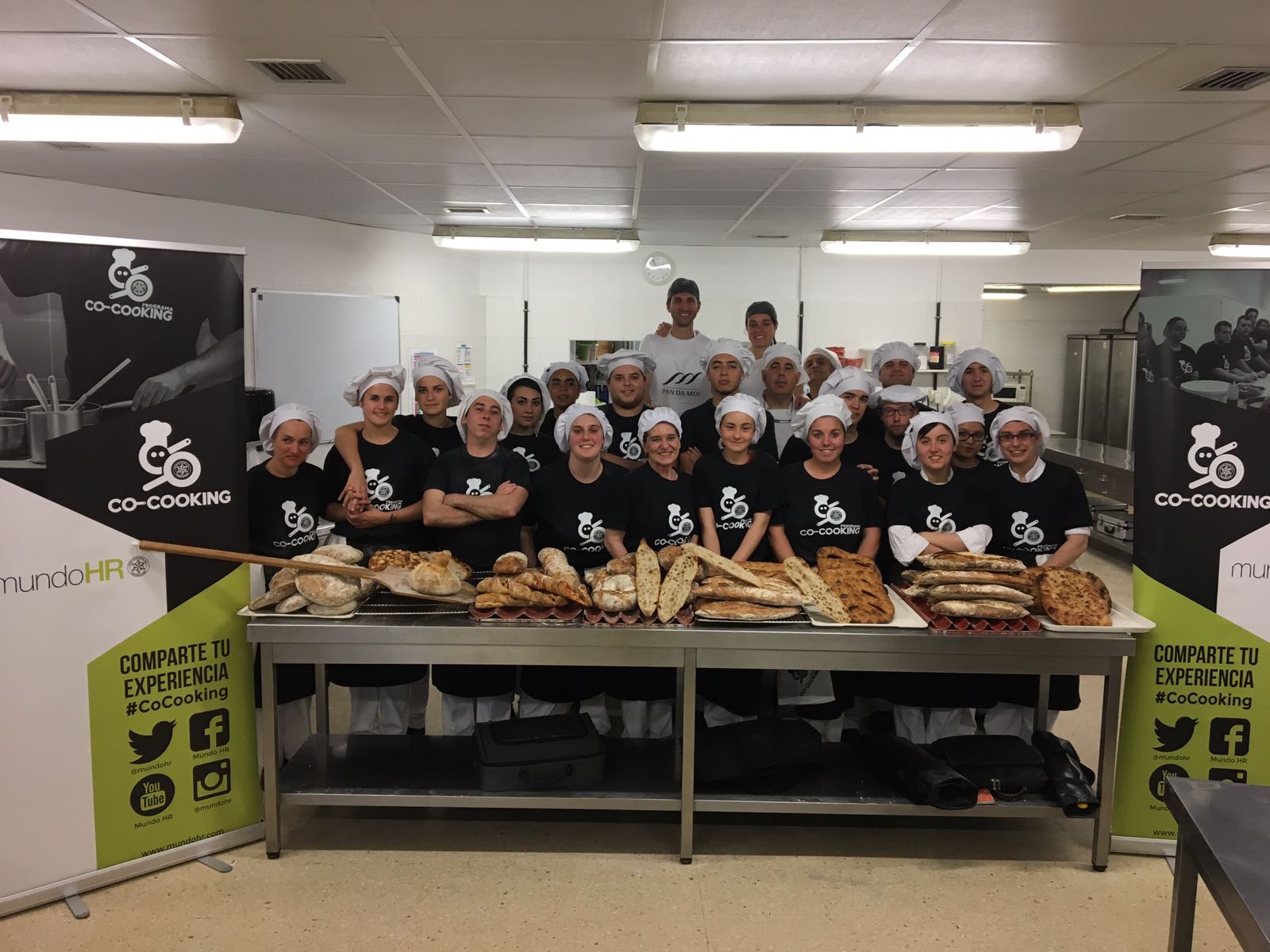 This morning, 25 first year students on the Bakery, Cakes and Pastry Course at the Principado de Asturias Catering and Tourism College took part in the new Co-Cooking workshop, which has organized its first workshop outside Galicia.
Gijon was the setting for this mainly practical activity, during which students learnt all about the traditional bread making process. They also learnt about the different types of flour used in bread making, they worked hard to make sourdough for each type of bread, and carried out the kneading, fermentation and baking processes.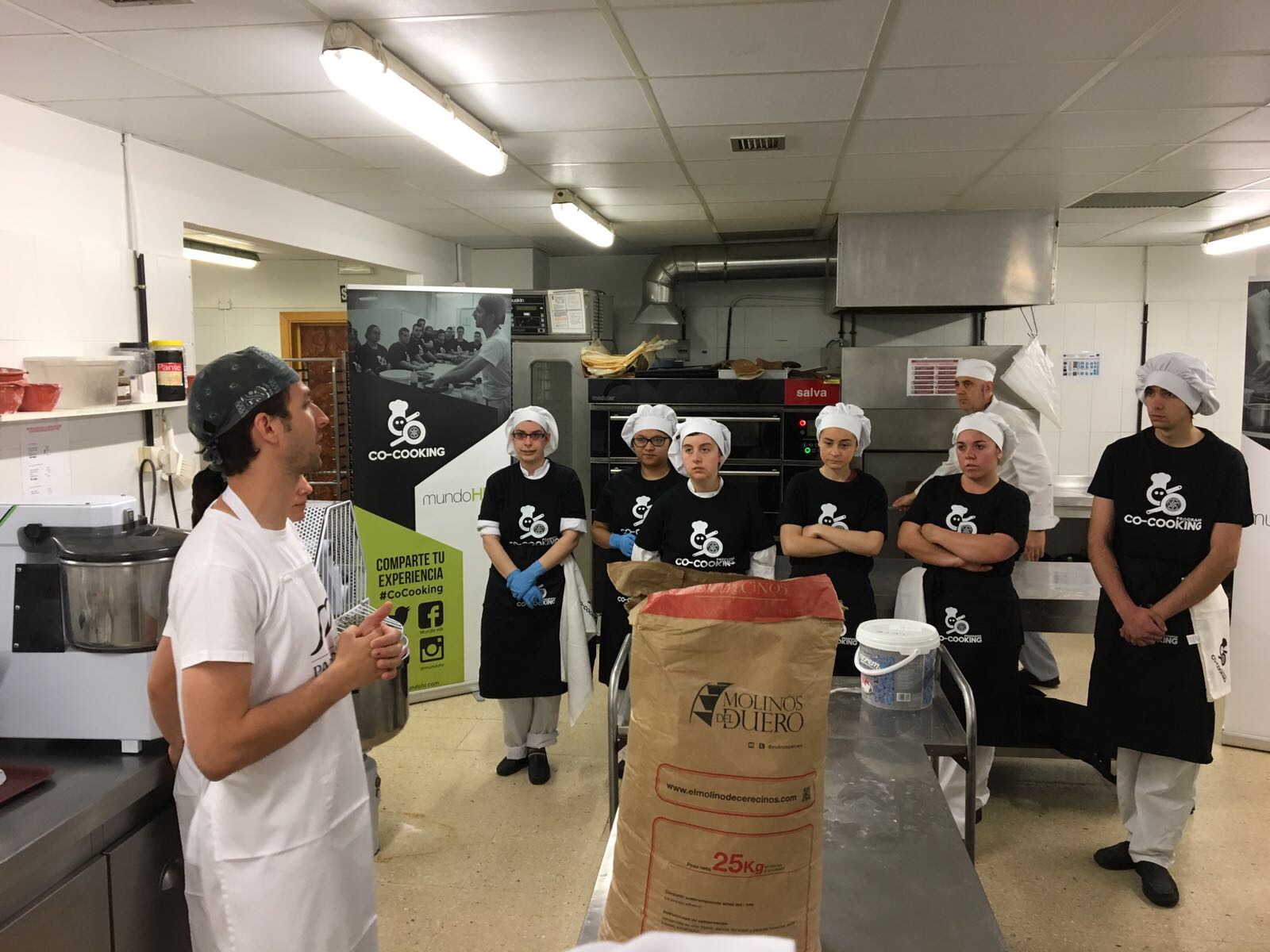 The workshop was led by Guillermo Moscoso, a frequent collaborator, and owner of the Pan da Moa bakery, where tradition is at the forefront with regards to making bread, with longer fermentation times and the use of natural sourdoughs. Processes that have been perfected throughout four generations of a baker's family, that Guillermo is now at the head of.
Co-Cooking continues its journey in Spain, in an exciting year during which it has carried out numerous activities, collaborating in the training of students from the 8 Catering colleges in Galicia in areas like bread making, meat cuts, working with fish and seafood, and developing digital projects, amongst others.