Before heading to Melbourne to inaugurate the new Formula 1 season on March 15, Carlos Sainz met today with the media at an Estrella Galicia 0,0 event.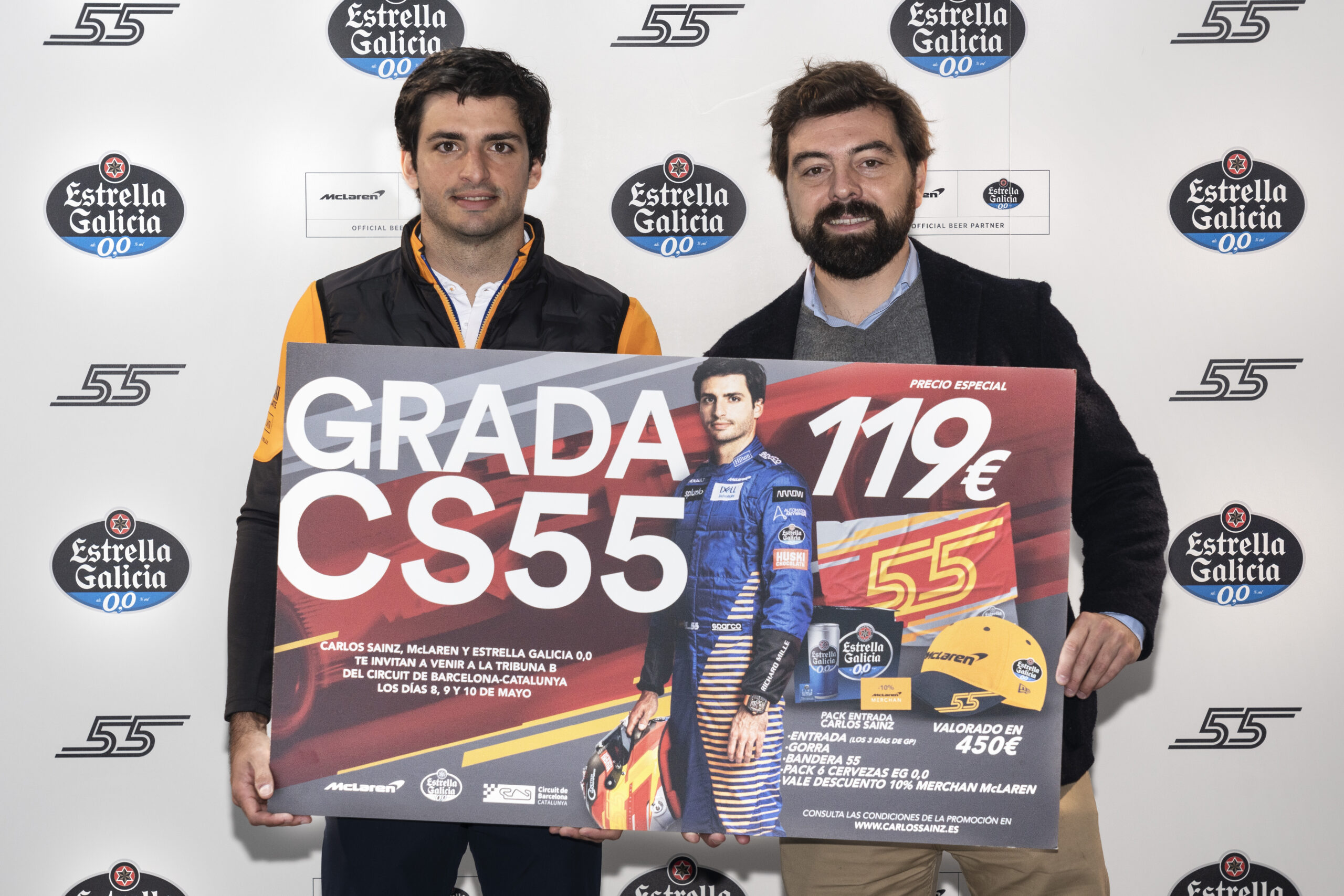 With his eyes on Melbourne, where the Australia Grand Prix, the first of the 2020 Formula 1 Championship, will take place on 15 March, the driver from Madrid, Carlos Sainz was the protagonist at a press conference in the Espacio Bogarti (Madrid), alongside our brand Estrella Galicia 0,0.
It was an event in which we wanted to highlight the driver's career from the very start in the motor racing world, always supported by our brand Estrella Galicia 0,0 which detected his talent right from the start and backed him.
During the event, Carlos took the opportunity to look back on the last Formula 1 season, focusing especially on such an emotional moment as his first podium in Formula 1 after having started last in the Brazil GP.
When he saw the images of the Interlagos celebrations, the driver said, "We are going to try to get up onto another podium, hopefully under more normal circumstances, but the images make me really happy."
The CS55 Stand
Lastly, Sainz presented the La Grada Fan(the Fan Stand), once again backed by our brand Estrella Galicia 0,0, which aims to allow the driver's and Formula 1 fans in general to experience the emotion of the Spanish GP.
The Fan Stand will increase its capacity this year from 3,400 to 4,300 people, and will be located in front of turn 12. The driver reminded those present that "In 2016 I remember that the stand was there, when I was in third place after having started eighth, I drove past that area and the spectators in that stand were exuberant".