Our Galician mineral water brand Cabreiroá bursts onto the market with two new sustainable formats: the 8-litre cardboard box and the infinitely recyclable range of aluminium bottles.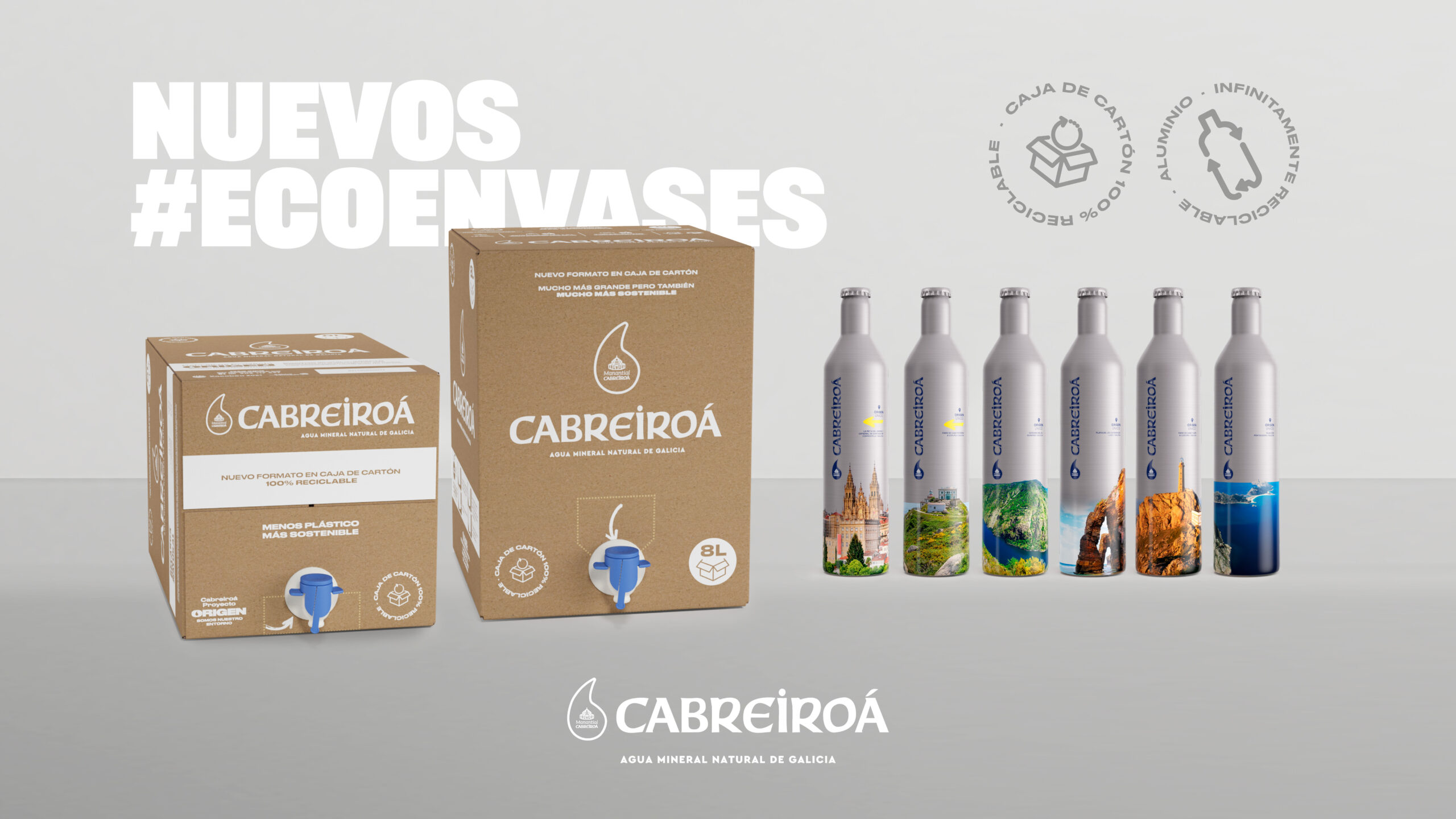 Cabreiroá reinforces its philosophy in favour of sustainability with the launch of two new EcoPackages.
This is the case with the 8-litre cardboard box, a proposal that combines multiple advantages. The fact that it includes more water, 8 litres in this case, in a single bag inside a 100% recyclable cardboard box means a reduction in the use of plastic by 60% and takes a big leap in terms of environmental responsibility.
In addition to its recycling capacity, it is a practical and easy to use container for all ages thanks to a tap that is activated by simply pressing it. But it is also essential in order to optimise space at home as it is a small and compact model perfect for inside or outside the refrigerator thanks to its versatility when it comes to placing it horizontally or vertically, something that makes it different in the market.
This packaging is currently available in the online Cervecería de la Resistencia store and over the next few weeks will gradually join the rest of the sales channels.
In addition, the brand has decided to bottle its natural mineral water in aluminium, thus using a material previously reserved only for Magma de Cabreiroá. Aluminum is infinitely recyclable, as well as light and resistant, values to which Cabreiroá has wanted to add a differential aesthetic. It presents six different designs that pay homage to emblematic places of Galicia, such as the Cathedral of Santiago, the Cíes Islands or the Canyons of the Sil. The different models will gradually reach the market throughout this year.