The Galician spring presents its Proyecto Origen, a determined commitment to sustainability that reaffirms its business's approach to the objective of generating a positive impact on its environment.
100% of Cabreiroá's packaging will be eco-packages before the end of the year, positioning itself as the brand with the greatest variety of sustainable and circular formats on the market.
After years of effort, in 2021 the Galician mineral water company announced the carbon neutrality of its facilities.
Its agreements with the renowned environmental NGOs LIBERA de SEO Birdlife in partnership with Ecoembes and WWF move the company into action in its commitment to sustainability.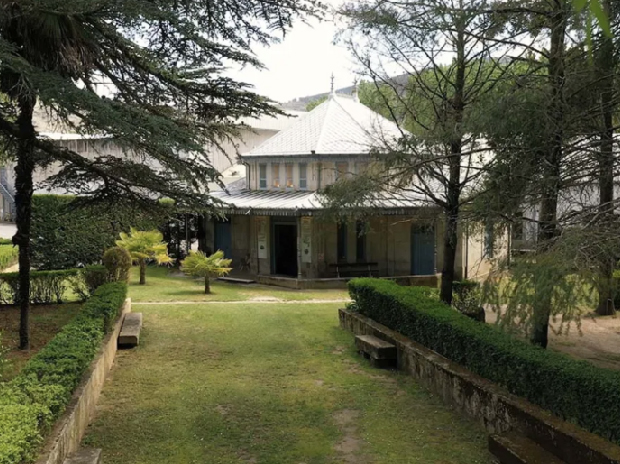 The Cabreiroá spring presents a new, more sustainable and responsible business model. For years it has been gradually transforming its organisation focusing all its efforts on finding the best tools to gain efficiency, improve the circularity of its packaging and reduce the environmental footprint of its activity.
Francisco Ucha, Managing Director of Hijos de Rivera, notes that "the announcement of the Cabreiroá "Proyecto Origen" is a major step forwards for the company with the aim of leading the sector in its commitment to sustainability. We have decided to focus our activity on the purpose of generating a positive impact on the environment, on our planet, on society and on people, and this decision involves an important commitment to the future development of our business."
Commitment 1: 100% Ecopacks in 2021
At this point, Cabreiroá can announce its commitment that 100% of its packaging will be Ecopacks before the end of 2021, positioning itself as the brand with the greatest variety of sustainable and circular formats on the market.
Recently, the brand announced the launch of the 8-litre carton, a proposal that combines multiple advantages. The fact that more water is included, 8 litres in this case, in a single bag inside a 100% recyclable cardboard box allows the reduction in use of plastic by 60% and makes a big leap in terms of environmental responsibility.
In addition, it decided to pack its natural mineral water in aluminium, previously reserved only for Magma de Cabreiroá. Aluminium is infinitely recyclable, as well as light and resistant, values to which Cabreiroá has wanted to add a differential aesthetic. It has presented six different designs that pay homage to emblematic places of Galicia, such as the Cathedral of Santiago, the Cíes Islands or the Canyons of the Sil.
The brand has already made great strides in recent years. Cabreiroá has invested 2.5 million euros in reusable and returnable glass containers for the hospitality channel. In addition, its PET formats have gradually incorporated recycled material into their packaging, for example, both the 1 and 1.5 litres formats are 100% recycled PET. And this process will conclude at the end of 2021 with all formats of all sizes with 100% recycled material.
This decision by the company will have a significant positive impact on our planet and society as it will reduce the carbon footprint by 72%, prevent the extraction of more than 3,000 tons of crude oil and the emission into the atmosphere of more than 4,500 tons of CO2, and give a new life to around 100,000,000 PET bottles that were recycled.
Alvaro García de Quevedo, Director of the de Hijos de Rivera Mineral Water Business, notes that "the commitment to the circularity of packaging is a path of no return, both for our own self- imposed demands as a responsible company, and for consumers' demands, who are increasingly aware of the need to engage in generating a positive impact on our environment. That is why the Cabreiroá spring is the one that will offer the widest range of circular formats on the market: returnable glass, aluminium, cardboard bag & box and 100% Rpet bottles from other bottles"
Commitment 2: zero emissions
After years of hard work, Cabreiroá has achieved carbon neutrality in the spring this year.
This achievement has been reached through an ambitious plan to reduce the company's carbon footprint that over the last few years has transformed the day-to-day life of the organization in favor of the use of energy from renewable sources and the use of more efficient models. In addition, as the last step towards achieving this milestone, it is actively participating in an emissions compensation project aimed at Amazonia forest conservation, "The Envira Amazonia Forest", a common project for the Hijos de Rivera group to which it belongs.
Emiliano Barelli, Industrial Director of Mineral Waters and Environmental Sustainability, notes that "we have been working for years to be carbon neutral. First by calculating our emissions and then implementing efficiency projects to minimise them. And finally, we compensate for the little that cannot be eliminated through a very important reforestation project in Brazil."
Commitment 3: environmental activism
Cabreiroá also announces its agreements with the renowned environmental NGOs SEO Birdlife, in partnership with Ecoembes in the LIBERA project, and WWF that aim to move the company into action in its commitment to sustainability through specific initiatives in the field.
Miguel López, COO at SEO Birdlife on behalf of LIBERA: "My dream is to live in a world free of rubbish in nature, free of basuraleza (littered nature). We welcome Cabreiroá to the LIBERA Project to end a serious problem that should never have existed and will focus our joint efforts on an emblematic route such as the Camino de Santiago"
Diana Colomina, Forest Coordinator of WWF Spain: "My dream is to heal the planet. And we have already started working with Cabreiroá on a forest reforestation project in Parque do Xurés in Ourense, an area badly affected by forest fires"
About LIBERA
'LIBERA' is a project created by SEO/BirdLife in partnership with Ecoembes. Its objective is to raise awareness and mobilise citizens to keep natural spaces free of rubbish. To do this, LIBERA proposes solutions around the pillars of knowledge, prevention and participation to minimise its environmental impact. With these actions it works to contribute to the achievement of SDGs 4, 13, 14, 15 and 17.
Since its launch, LIBERA has mobilised more than 72,000 volunteers*, and collaborated with more than 1100 organisations and groups, including CSIC, Reina Sofía Foundation, DGT, Paisaje Limpio (Clean Landscape) or Vertidos Cero (Zero discharges), becoming a pioneering project that seeks to raise awareness in everyone. In addition, through the eLitter and MARNOBA apps, Heroes have collected and characterised nearly 300,000 objects from more than 2,700 points throughout the Spain, which have been added to the MITECO database.
About WWF
WWF is one of the largest and most effective independent global organisations dedicated to nature conservation. WWF was created in 1961 and in Spain was born in 1968. Its mission is to stop the degradation of the environment on the planet and build a future in which humans live in harmony with nature, preserving biological diversity, ensuring the sustainable use of renewable natural resources and promoting the reduction of pollution and excessive consumption.