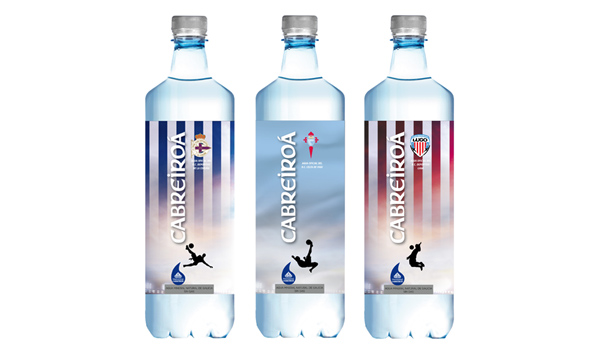 Our brand Cabreiroá, as the official water for the main football teams in Galicia, will launch a limited edition which pays homage to RC Deportivo, RC Celta y CD Lugo.
 Our mineral water will carry the teams' colours on the labels of 1 litre PET bottles in support of their respective supporters. The bottles will be distributed in each team's areas of influence in both on and off-trade until the end of the year.
 Cabreiroá, therefore, reinforces its commitment to its Galician origins, the reason for its balanced qualities, which make it a reference in hydration accompanying the playing of sports. Hence, sponsorships of the Spanish Football Team or of the main Galician teams reinforce its image as a source of vitality and health associated to sport.