This edition of Super Wings changes its design, has new bottle tops and includes stickers with the series' most popular characters which can be played with on the different albums that can de downloaded from Cabreiroá website.

Coinciding with the success of the Canal Clan series and the success of previous editions, Cabreiroá now launches Super Wings Stickers, with stickers of the most popular characters from the series on each bottle. Always seeking interaction with the youngest members of the family, this time children will be able to learn while they play with the stickers and the different worlds that can be downloaded from the Cabreiroá website.
After the success of Super Wings, Cabreiroá is also launching new designs of the second season that will be available in 33cl PET formats. Likewise, the mineral water brand includes new children's bottle tops in pink and orange so that the younger members of the family can collect their favourite characters and interact with them wherever they like.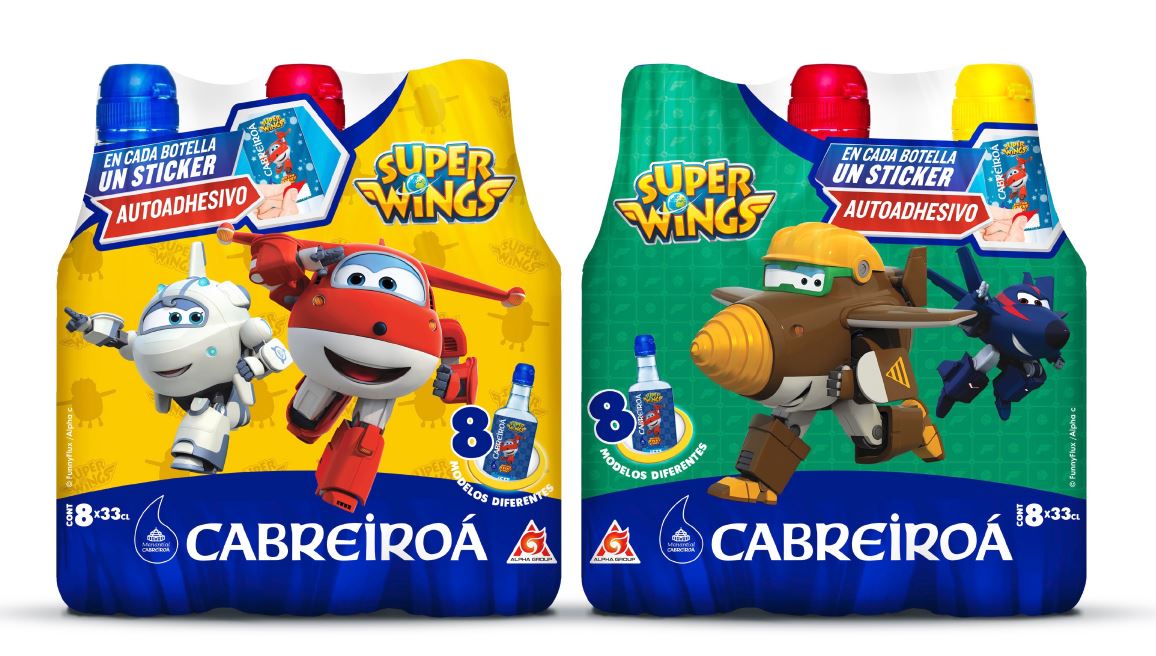 "This new edition of Super Wings is, for Cabreiroá, an opportunity to be closer to the younger members of the family, with editions that update with the new episodes in the series. This deal is an example of how the brand continues its commitment to the latest children's series, adding value to our youngest consumers as they know us from previous launches", says Cabreiroá's Brand Manager,  David Fernández.
This cartoon series is currently one of the most popular on TVE's Clan with children, and characters like Jett, Dizzy, BigWing and Jimbo are part of families with young children.
With this new launch, Cabreiroá maintains its commitment to innovation within the mineral water area, whilst ensuring that the young consumers can continue to learn while they play.
About Cabreiroá
Cabreiroá is a spring located in Verín (Ourense) that was declared of public utility in 1906, when the Nobel Prize winner Santiago Ramón y Cajal certified the exceptional qualities of its water. With a premium positioning, nowadays, its brands Cabreiroá and Magma de Cabreiroá are a reference for quality and innovation.