THEY ARE MUCH MORE THAN BARS. EACH CERVECERÍA DE BODEGA (BODEGA BEER HALL) IS A ROOM IN OUR HOUSE WHERE WE SHOW OFF OUR VERY BEST. THE NICHE IS CONSTANTLY GROWING AND THE NUMBER OF CERVECERÍAS DE BODEGA INCREASES AT A STEADY PACE. BEYOND THE FIGURES, HOWEVER, WE HAVE BEEN ABLE TO DEVELOP A BUSINESS MODEL THAT STANDS ALONE WITH COMMERCIAL AND ASPIRATIONAL VALUE.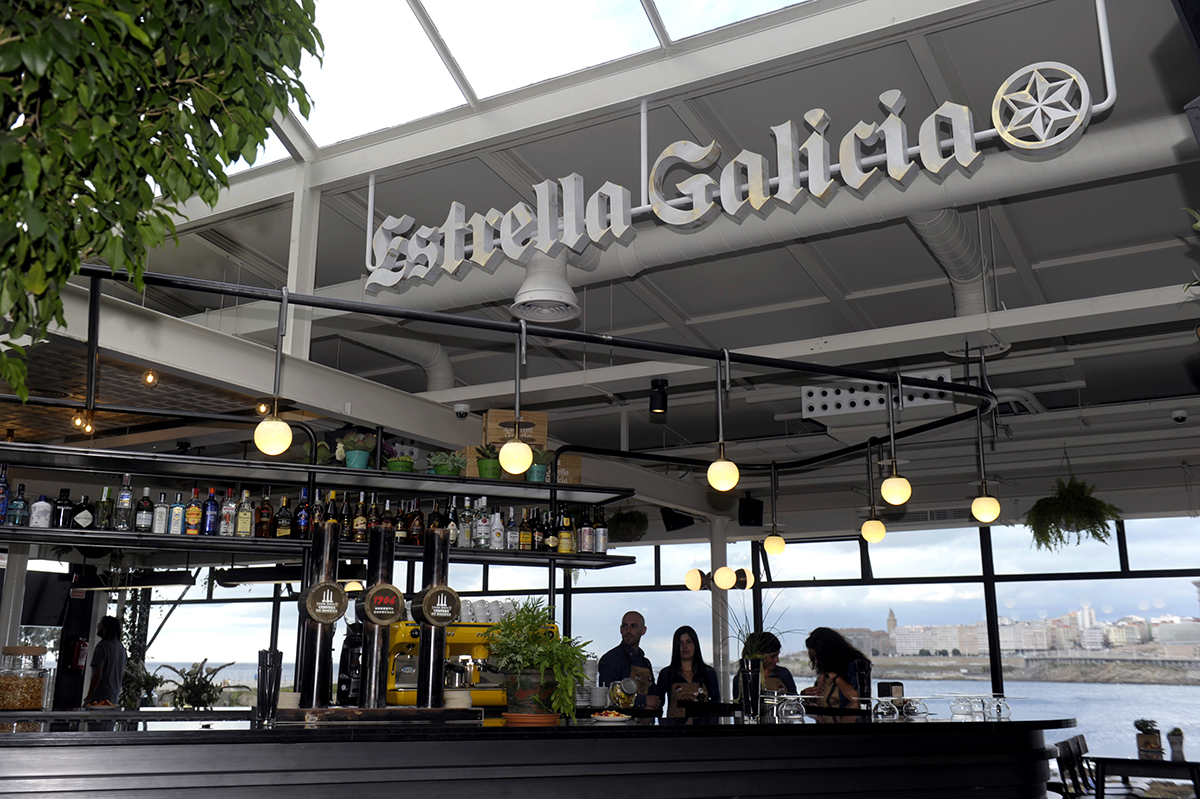 A while ago, in our Company, we understood the importance of being the first to add value to our product and know-how. Differentiation and specialisation are the axis of our commitment to giving our customers and consumers added value.
Since the Área de Cerveza de Bodega (Cellar beer Area) became a spearhead for the company's national expansion plan a few years ago, the Cervecerías de Bodega (Bodega beer halls) have become the emblems of our philosophy and our beer culture.
Each inauguration of a new Bodega beer hall is as if we were opening up our own home, where we try to show off the best of us, and every day we do it in a different place. At the end of 2015, the number of Bodega beer halls in Spain is growing at a good pace.
The figures are the clearest indication of another objective which is in constant development: brand capitalisation and the consolidation of Cervecerías de Bodega as a business model.
UNIQUE AND UNMISTAKABLE
There are no two Cervecerías de Bodega the same, but our identity is unmistakable in all of them.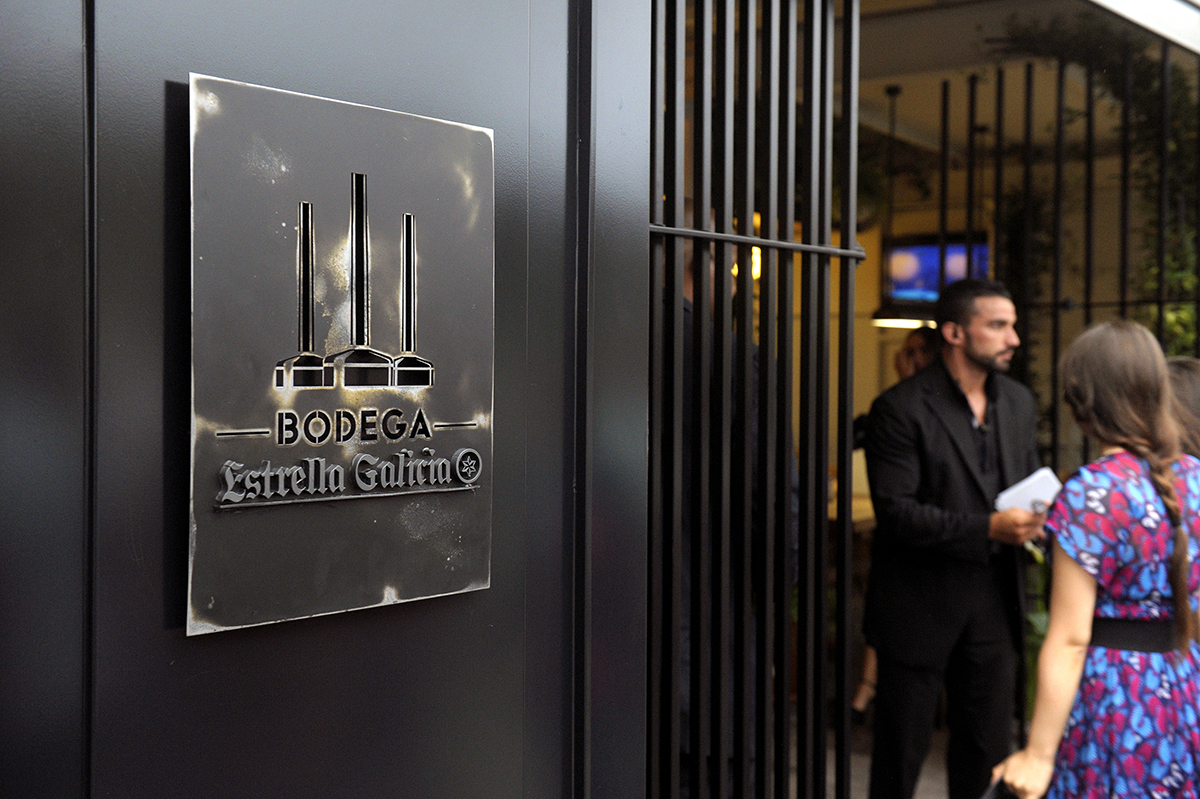 We have made great efforts to ensure that the consumer is aware that they are in our presence when the walk past an Estrella Galicia Cervecería de Bodega. The variety and flexibility of visual elements when integrating the brand has grown so as to be adaptable for all kinds of premises and, in the last year, there has been a homologation process with regards to the fitters and manufacturers.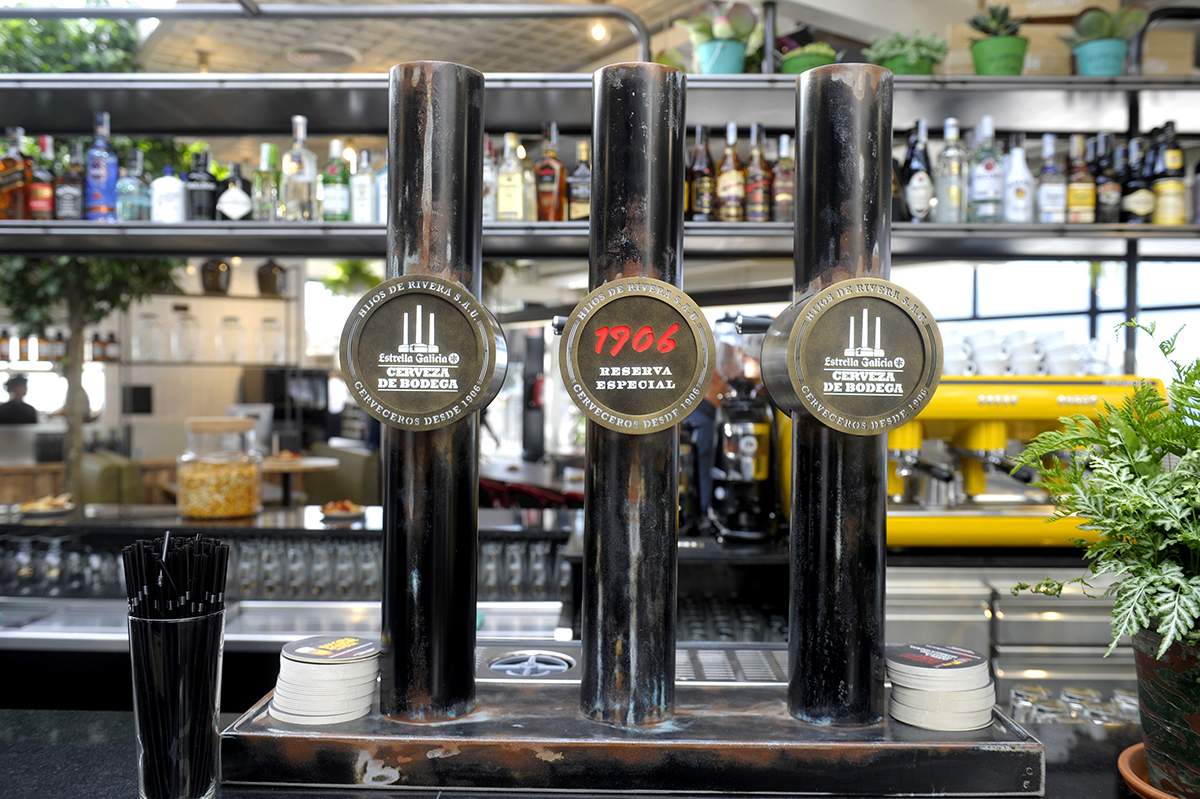 The care taken in the choice of columns, messages, and other singular decorative elements, has the aim of making the premises speak for us. The tanks, the most significant visual elements, have evolved into a vertical positioning and new designs, reinforcing the brand image and maintaining product omnipresence in the premises.
In the future, the goal is to consolidate these results, keeping the focus on creating added value with all the resources we have available to us and a great pinch of originality. This is a coordinated task between our commercial strength and the brand positioning with the aim that, now and forever, Hijos de Rivera and quality are inseparable concepts.