Agua de Cuevas presents a new children's format, with a perfect top for children and a new 8-pack presentation, perfect for families. The characters from the children's series Ben & Holly become a part of the packaging in this format thanks to the brand's first licence, making it very attractive for children.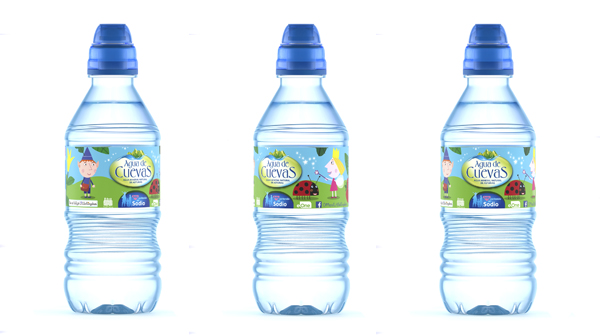 The well-known characters from the series will be on both the 33cl individual bottles, and the 8x33cl pack. The bottles also have child-friendly tops that can be opened with one hand, in order to guarantee children's safety.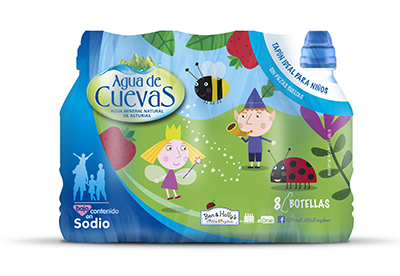 "The characters from this series fully reflect the attributes of Agua de Cuevas, as they are all familiar, happy and live surrounded by nature", explains David Fernández, product manager of Agua de Cuevas. "Collaborations with such fun series like Ben & Holly will allow us to be part of our consumer's family environment".
With this edition, children will also be able to collect the different labels that contain the characters from the series. Initiatives like these demonstrate the brand's capacity to continue to innovate with differentiating campaigns that win families over and increase brand notoriety.
This British series was first broadcast three years ago on the children's channel Clan and has become a great success with pre-school children. The little kingdom where princess Holly lives, and her attempts to create magic with her best friend Ben the elf, sometimes quite unsuccessfully, have made the series a firm family favourite. Gaston, the ladybird that barks and jumps when he is happy, has also become an endearing character for all the show's fans.