Agua de Cuevas once again sponsors the reference sporting event in the world of canoeing: the Descenso del Sella, and is launching a special edition inspired on this competition.  
With this, the brand wants to show its commitment to the customs and traditions of the Principado de Asturias, making them visible throughout Spain via its bottles.
Enjoy the Descenso del Sella with the special edition of Agua de Cuevas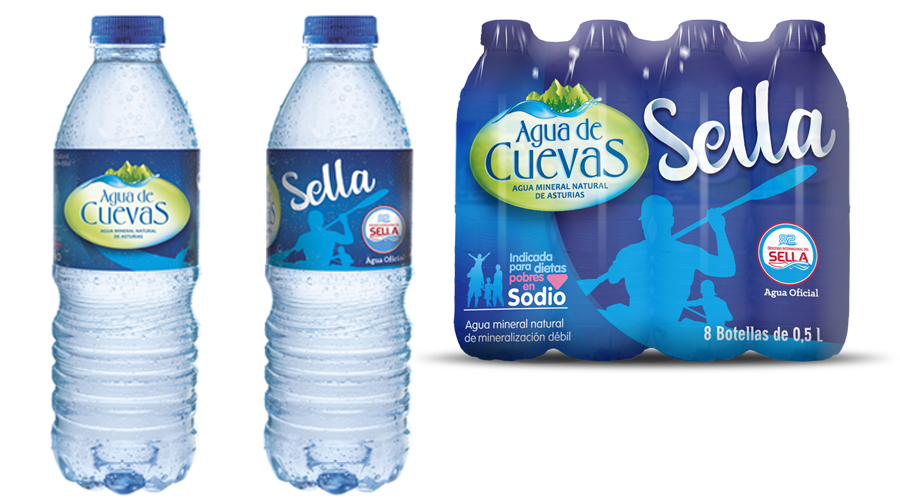 With the aim of boosting, once again, its Asturian orgins and show its support for the region's events,Agua de Cuevas, the leading mineral water in the Asturian market, is this year sponsoring the 82ndedition of the Descenso del Río Sella as the official water of the competition. This sporting event, popularly known as 'Les Piragües', is one of the most important traditions in Asturias, and has been declared of International Tourist Interest.
In order to give visibility to this unique test,in which both professionals and amateurs take part, Agua de Cuevas is not only sponsoring the event, but it is also launching a new limited edition of its bottle, inspired on the competition.
 "Agua de Cuevas had to be present yet another year at the Descenso del Sella as official water. The launch of our special edition in Spain aims to support and give visibility to this reference event in Asturias, and highlight its Asturian origins", said David Fernández, Agua de Cuevas Brand Manager. 
The new format is to be sold in 0.5l. and 1.5l., both in packs and individually, and is available throughout Spain from the beginning of July to the middle of August.
About Agua de Cuevas
Agua de Cuevas is part of Corporación Hijos de Rivera's natural mineral water portfolio. This water from Asturias, from the Felocha spring in Puerto de San Isidro, is bottled at 800 metres. Its low sodium content makes Agua de Cuevas an ideal product for the preparation of children's food, and for a healthy lifestyle.