The traditional Christmas Estrella (La Estrella de Navidad) evolves on this occasion towards a warmer beer with more intensity in which the toasted colour and the prominence of the malts stand out.
Our master brewers have sought a recipe made in the traditional manner in which they use 100%Galician Nugget hops and, for the first time, toasted malt from barley cultivation in Galicia.
The Christmas Estrella  will arrive in the coming days to off-trade, on-trade, and e-commerce channelsin a 33 cl. bottle format with the aim of accompanying consumers over the coming months.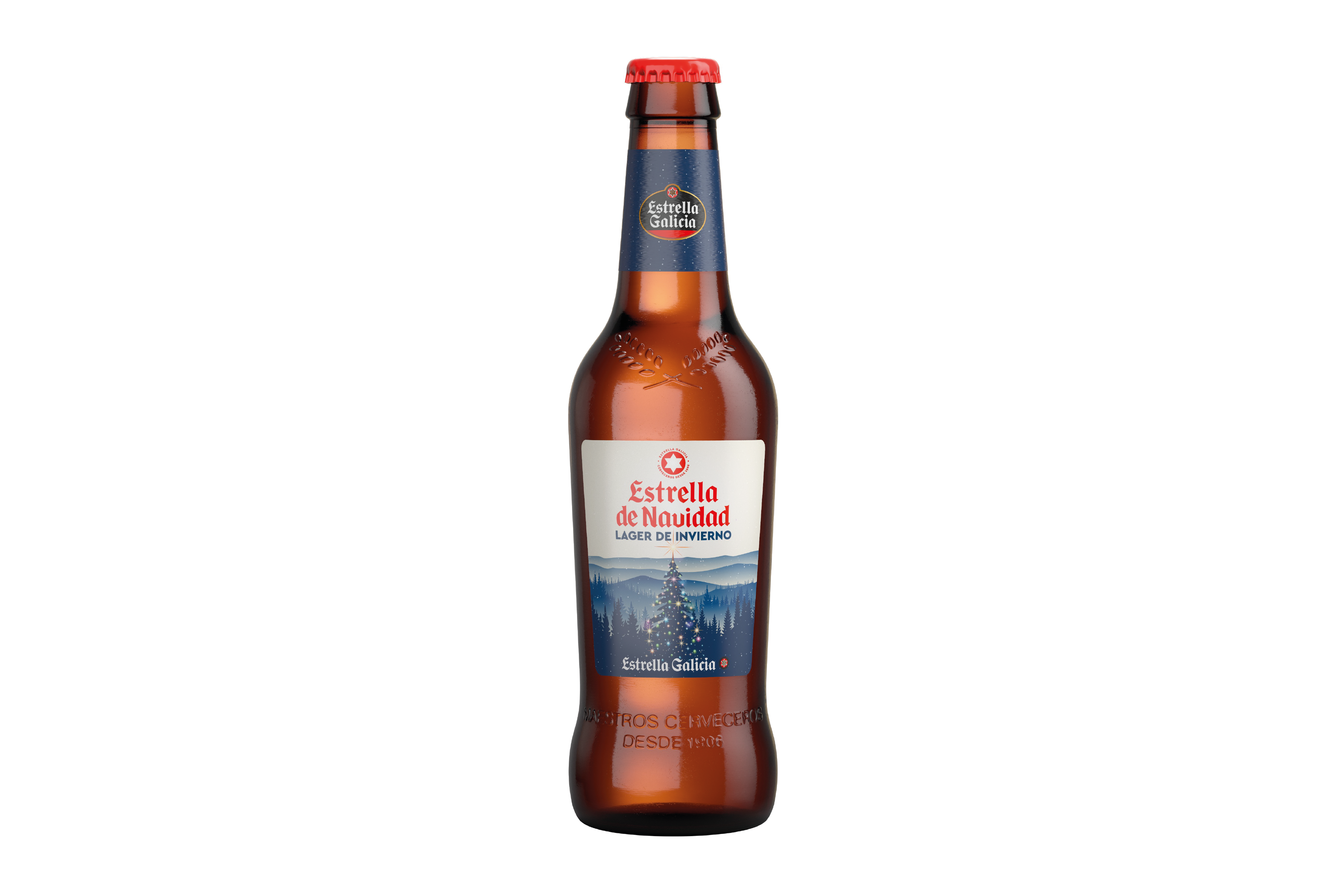 Our master brewers present a new recipe with which we intend to accompany consumers over the coming months. The traditional Estrella de Navidad (Christmas Star) evolves to present itself on this occasion as a winter Lager, warmer and more intense than on previous occasions.
The new Estrella de Navidad uses ingredients that are already house hallmarks, such Nugget hops 100% Galician and even, for the very first time, toasted malt from barley cultivation in Galicia.
Luis Alvar, Estrella Galicia master brewer, points out that "our aim was to give our traditional Estrella de Navidad a twist and present a winter beer that respected the nuances given by hops and the Galician malt barley. We achieved this evolution with a traditional brewing process, but adding the whirlpool hopping technique with the Nugget hops".
The result is a Winter beer, or Christmas Lager, with a great complexity and intensity, where its mahogany colour and toasted aromas given by malts, with floral nuances from the hops. With 6.6% alcohol by volume. Estrella de Navidad is a medium bodied lager, tasty and of moderate bitterness in which light floral and spicy hints can be picked out. It is a gastronomically very versatile beer as it pairs perfectly with seasonal products such as mushrooms, meats, and roasts.
La Estrella de Navidad 2020 will be available to customers in the coming days off-trade, on-trade and the company's online store, the Cervecería de La Resistencia: https://estrellagalicia.es/tienda/. On this occasion, it is presented in a 33 cl.format, keeping a very limited number of edition of 75cl bottles intended as Christmas gifts.