On Friday, January 22, the new series of Amazon Prime Video 3 Caminos premieres in195 countries, with a multicultural cast that, over 8 episodes, and 3 time frames, will integrate the Camino de Santiago as another protagonist in the history.
It will do so with the collaboration of our Estrella Galicia brand that, with Amazon Prime, invites viewers to turn the watching of the series into an experience that will take place alongside the protagonists' journey along the Camino de Santiago.
Followers will be able to get a special viewing pack with elements that allude to each of the moments of the plot intended to surprise and involve the viewer.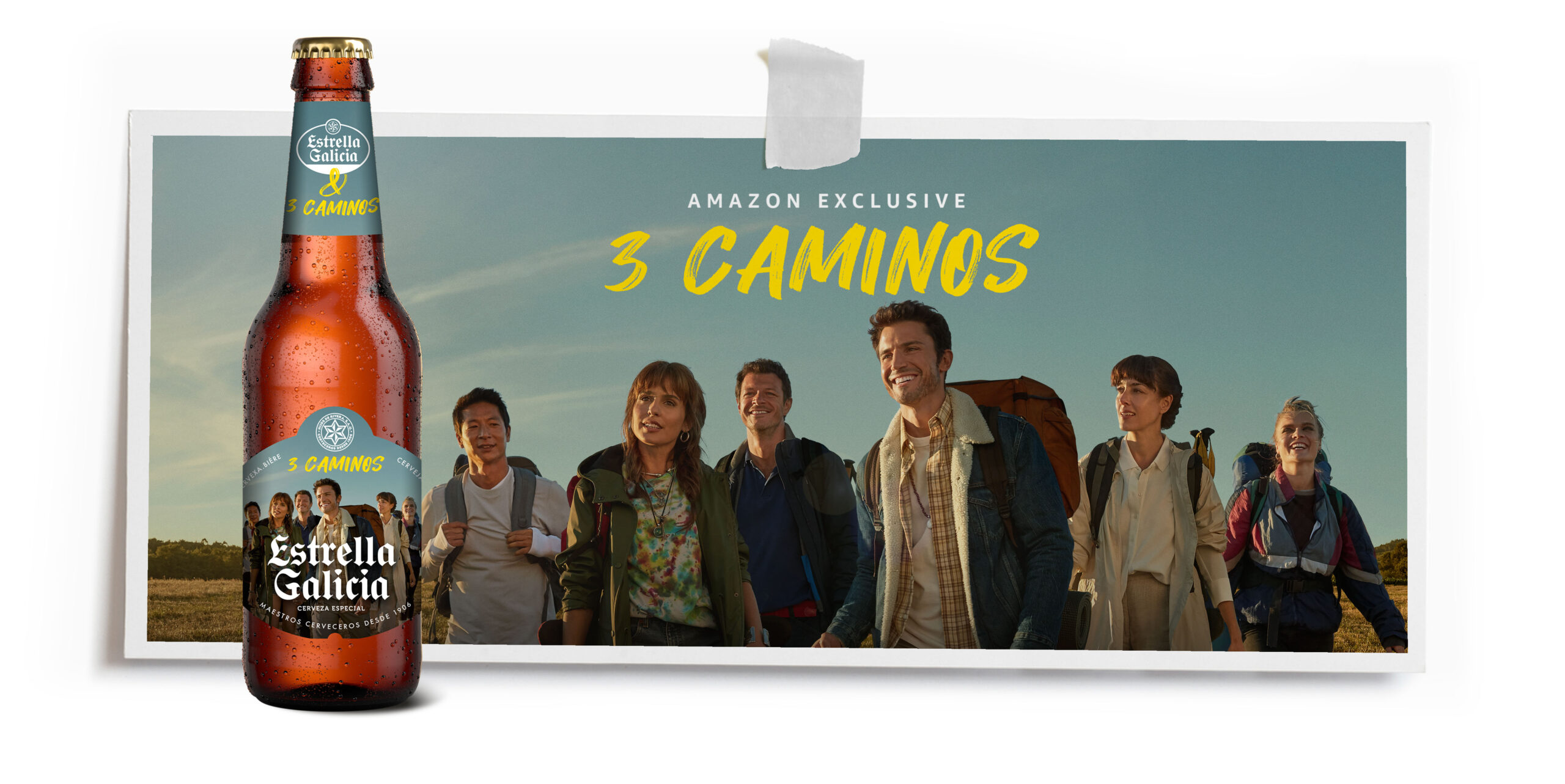 On Friday, January 22, the long-awaited new proposal from Amazon Prime Video, 3 Caminos, directed by Noberto López Amado and Iñaki Mercero, and produced by Fiction Productions and Beta Films will be released. The new series, set on the Camino de Santiago, will land on the screens of 195 countries with the intention of making viewers fall in love with this story and the Jacobean route.
The great novelty this time comes from our brand Estrella Galicia, which invites followers to experience the series from home in a different way, accompanying the protagonists of the story in each episode through an integral experience to enjoy with the five senses. For this reason, it presents a viewing pack that includes a series of elements linked to each of the episodes and the viewer can discover them step by step while accompanying the protagonists on their journey.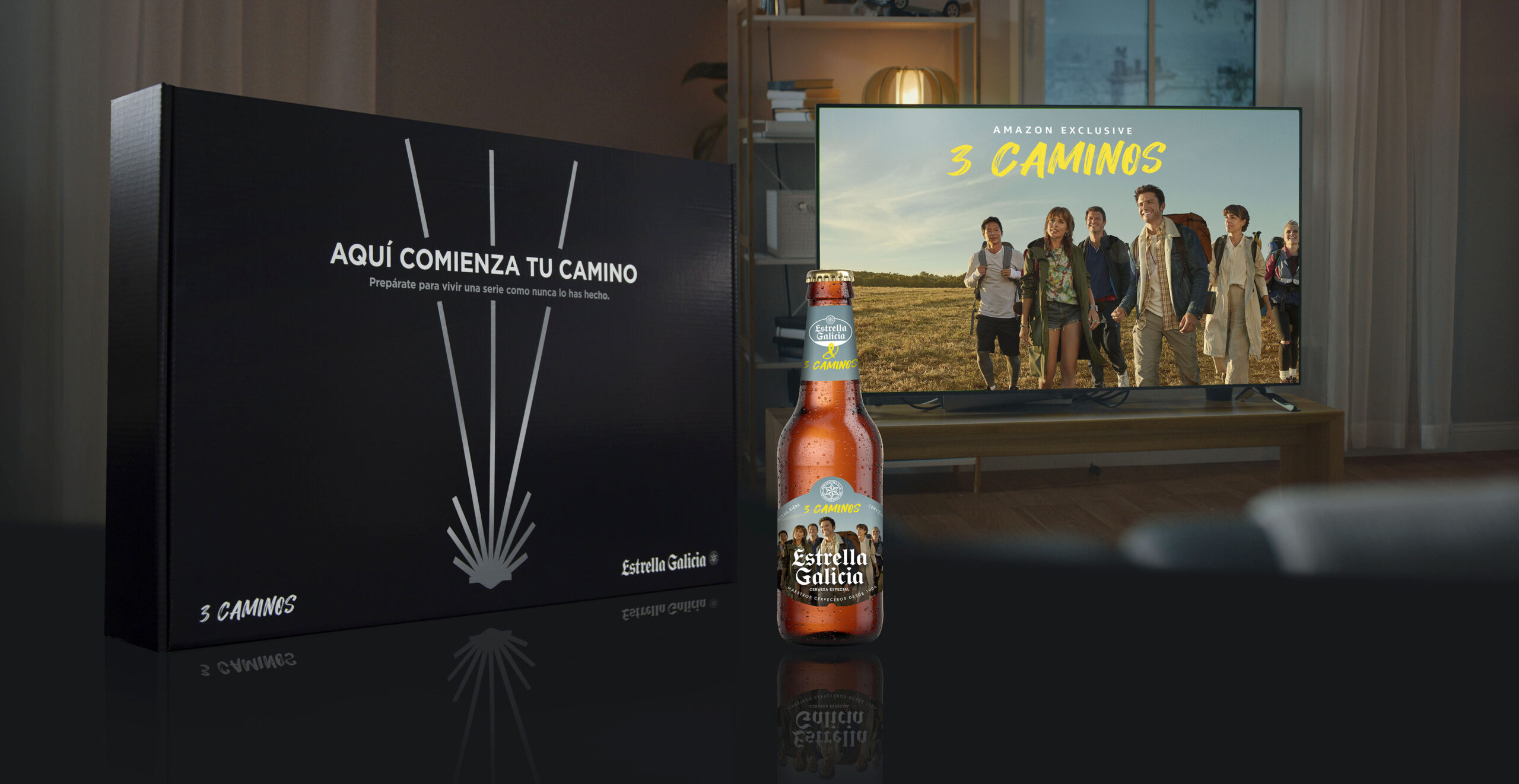 Of course, there had to be a special edition of Estrella Galicia bottles with a commemorative label, and even a bottle of the brand that pays homage to the one that existed in 2000, as reflected in one of the stages in the plot. This viewing pack can be purchased at the Tienda de la Resistencia and all money collected will be donated to the Amigos del Caminos de Santiago to support its work of disseminating and highlighting the value of the route.
3 Caminos is the story of a tour of the Camino de Santiago through 8 episodes, with 3 time frames (2000, 2006 and 2021) in the life story of protagonists played by a multicultural cast of actors made up of Álex González, Verónica Echegui, Cecilia Suárez, Anna Schimrigk, Andrea Bosca and Alberto Jo Lee.
Both the Estrella Galicia beers as well as the Cabreiroá waters will be very present in the protagonists' journey in this series about the Camino de Santiago, just like they are in the real life of many pilgrims.
About 3 Caminos:
3 Caminos it's a series produced by Ficción Productions and co-produced by Cinemate and Betta films which has the sponsorship of the Xunta de Galicia and the collaboration of the Navarre Government, Junta de Castilla y León, TVG and RTP.