The "black sheep" of the family, our 1906 Black Coupage beer, has been awarded the European Beer Star in Munich, an award with 14 years of history that has become one of the most internationally sought-after in the beer world. Our master brewer's most personal interpretation has received a total of 12 international awards this year alone.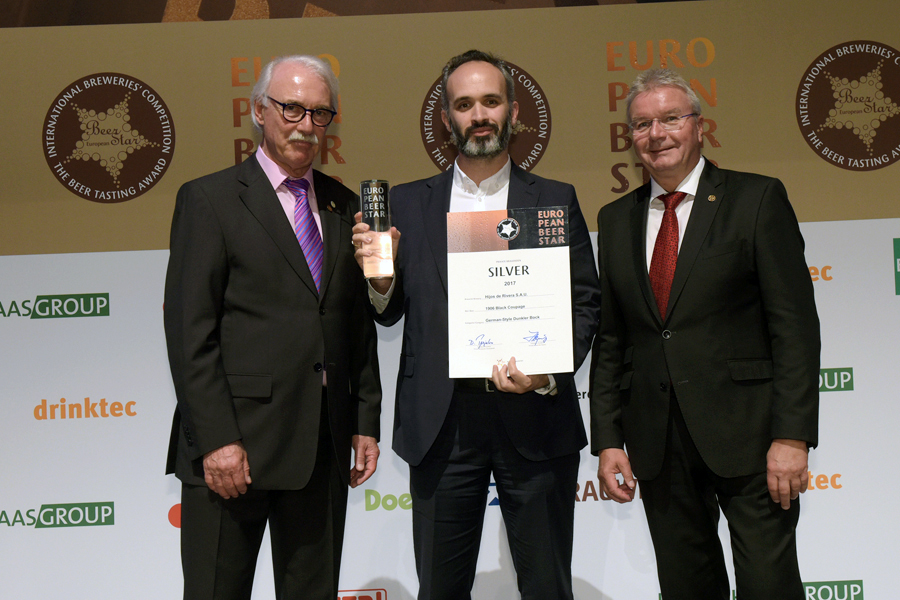 1906 beers, fruit of our master brewer's most personal interpretation, has become the beer family with the most number of awards at the moment. In addition to the 11 prizes received in the first seven months of this year, this figure has just increased with the latest prestigious award, the silver European Beer Star from Private Brauereien, given to our 1906 Black Coupage, the family's black beer.
This award, that has a 14-year history, has become one of the most sought-after and rigorous prizes in the international beer world. A jury made up of 133 professionals from the sector (master brewers, beer sommeliers and beer connoisseurs from 26 countries) delivered their verdict last night in Munich after a blind tasting where they evaluated colour, smell, taste and aromatic perfume of each of the entries. A record number of beers (2,151) and over 46 countries participated in this edition, with the aim of walking away with some of the prizes from 60 categories.
12 international prizes in 2017
1906 Reserva Especial, that has been on the market the longest, as well as 1906 Red Vintage and 1906 Black Coupage, that have joined the family more recently, have an unbeatable record with regards to international awards. For yet another year, their quality has been reaffirmed with such important prizes as Monde Selection and Superior Taste Awards from the International Taste and Quality Institute in Brussels, beating their own results from previous editions.
1906 Red Vintage and 1906 Black Coupage have also received important acknowledgements such as the Craft Beer Award.
These awards join the long list of prestigious distinctions obtained by our beers from the 1906 family that has won a total of 12 prizes so far in 2017 and over 30 international prizes in its short history.
All these prizes reflect the hard work, the careful selection of ingredients and our master brewers' knowhow, a true reflection of their passion, dedication, and commitment to offering the most demanding beer lovers the best product possible.