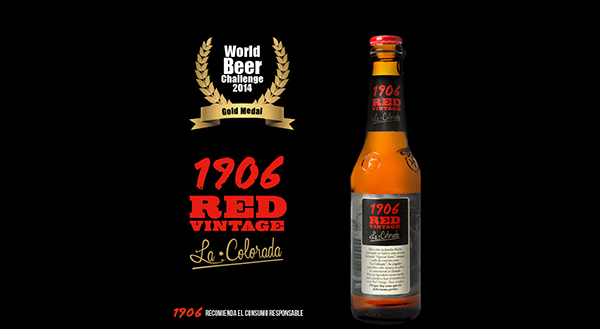 1906 Red Vintage "La Colorada" has been the big winner at the World Beer Challenge 2014, the annual award given by the International Brewery Awards, held in Estoril.
Our Extra beer received the Gold Medal after having been given top marks, 98 out of 100, beating 475 other beer brands form all over the world who were also nominated, hence achieving important  recognition of its Quality on an international level from the most important experts in the sector.
1906 Red Vintage ratifies its title as the best beer in the world at the World Beer Challenge, a competition which it had already triumphed at in the 2013 edition.
This award is the latest in the line of number of prestigious awards, such as the Gold Medal obtained at the Monde Selection 2014 in June in Bordeaux, which consolidate 1906 Red Vintage as a superpremium reference beer on an international level less than two years after its launch.