This Spring, "Callejeando Food Fest", one of the gastronomy festivals par-excellence in Seville returns to bring the best gourmet street food to the public in the city from food trucks in what will be its tenth edition.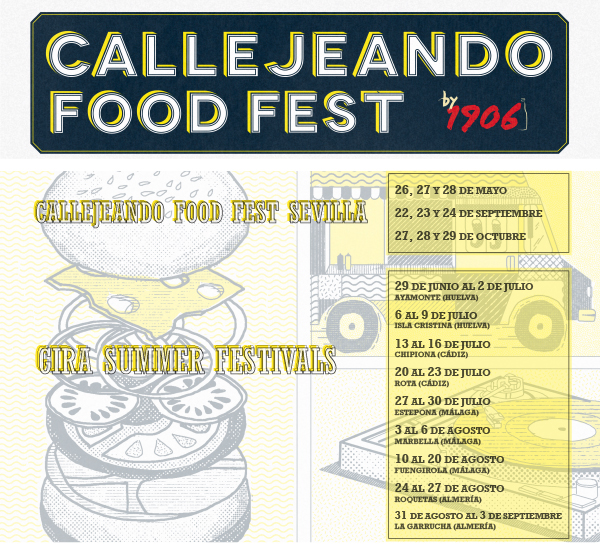 Callejeando Food Fest by 1906 will fill Seville with creativity, gastronomy and art this weekend, and in another two editions that have been programmed in the city (in September and October). It will also tour the Andalusian coast with a mix of gastro and cultural activities such as theatre, art, photography and live music.
Since it began in 2004, it has become an unmissable date on the gastronomy calendar, as it brings together food trucks and chefs from all over Spain to offer the best of their cuisine in a unique culinary experience. All this accompanied with an exquisite music programme that combines a huge range of musical styles.
Our brands Estrella Galicia, 1906 and Cabreiroá will be present as official products at the event, that will have a number of different spaces: Finger Food area for culinary tastings, a stage for live music acts and micro-theatre, an Open kitchen area for Showcooking activities, an art-gastro area for temporary exhibitions by emerging artists, 0 KM Market for the sale of local ecological products from Andalusia, and the Mini corner, an area for the younger visitors where they can cook and enjoy the performances.
We will also have an exclusive Beer Garden area, where we will have activities aimed at the spread of Beer Culture and gastronomy such as tastings, masterclasses and showcooking events with our products.