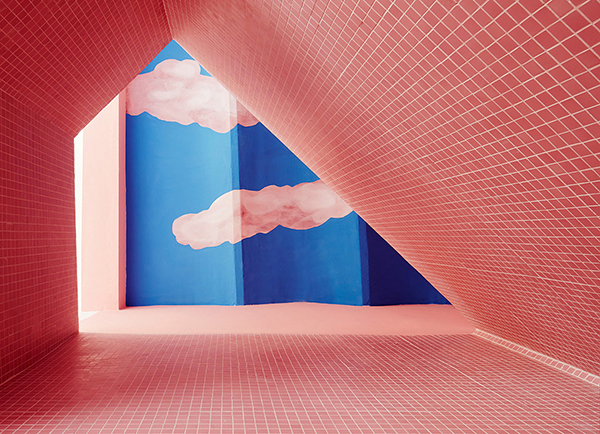 Our creativity, art and inspiration season is inaugurating its second edition with the multidisciplinary artist Guillermo Santomà. Architecture, industrial design, interior design, and poetry are always present as a cohesive element of the amalgam that Santomà's work is.
Carlos Quintáns, the projects curator, proposes the work of Guillermo Santomá to begin the second edition of the season 12miradas::Riverside promoted by Corporación Hijos de Rivera and Laboratorio Creativo Vilaseco.
On Thursday 9 March, at 8.30pm, Guillermo Santomá's miradas ("views") will be presented at Galería Vilaseco, with an introductory talk to the exhibition.
According to the creator of the 12 "miradas", these are proposed as a form of communication, an exercise in leaving in writing our thoughts, to speak over the words, over the discourse that we will build and that you will be able to take with you. For those who will come later, while the exhibition is on, a fragment of something they had never heard and that they will be able to read.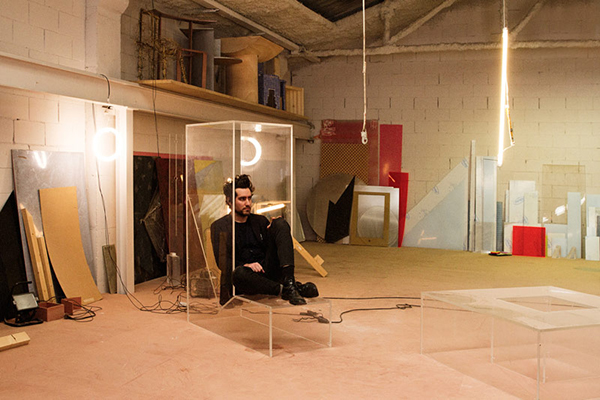 Guillermo Santomá (1984, Barcelona)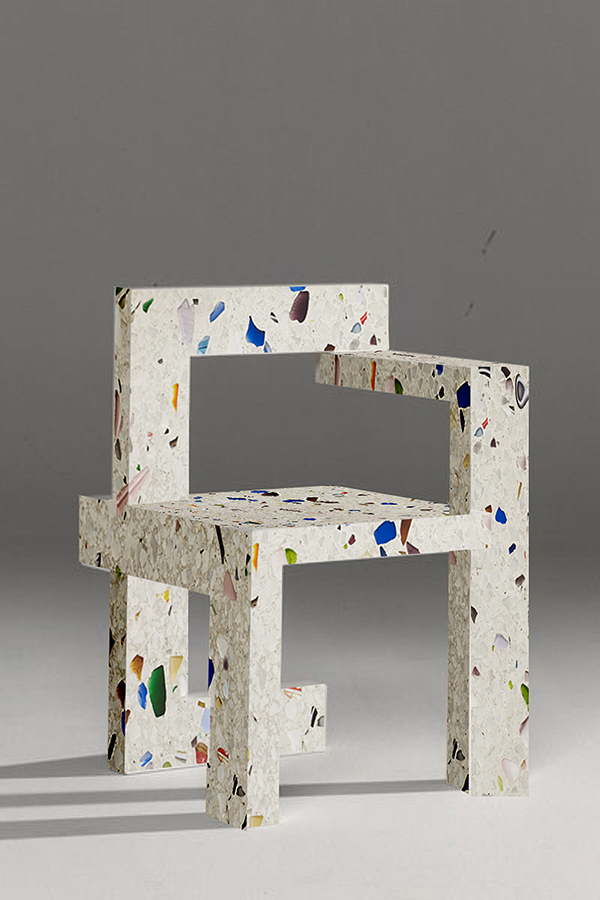 In 2014 he attracted attention with the transformation, in collaboration with Albert Guerra, of Casa Horta, a three-floor building from the beginning of the XX century located in the Guinardó neighbourhood in Barcelona, and that the young designer turned into his home. Since then, his work has gained visibility with both public and critics, especially with projects like Casa in Sant Feliu del Llobregat (Barcelona), in collaboration with Albert Guerra and Magdalena Barceló, 2014; the Mam Originals Store in Barcelona, in collaboration with Diego Ramos, 2016; and the Herboristeria Lamaza in Santa Coloma de Gramanet (Barcelona), 2016.
Likewise, his creativity has slipped into other territories like set design, of which Gold Dust Rush, a dance show directed by Eulàlia Bergadà, stands out; and his work has already been part of exhibitions such as Mirage (Etage Projects Gallery, Copenhagen, 2015), Huit phases pour l'illumination (Palais de Tokyo, Paris, 2016), and his recent individual exhibition in his own city in collaboration with Dries Van Noten Film (Side-Gallery, Barcelona, 2016).